The Czar Explains Electricity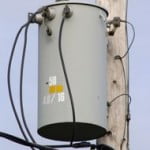 Yes, indeed, the Big G has been eructing some decent explanations for all kinds topics in political science, economics, energy, journalism, and vampires. One thing we still do, though, is provide you some background in topics chosen often quite at random.
The Czar has not really done this in a while. So if you will bear with us, we will take on a topic most folks do not understand as well as they should: electrical power. What is hertz? What is the difference between a volt and an amp? What on Earth is a watt? What is grounding, anyway?
Cheer up: this will be easy to get through. And by the end of this article, you may a bit smarter than most people (as always, we wager).
Your electrical power starts at a source. This can be a dam, a coal plant, a nuclear power reactor, geothermal rods, whatever. Basically, something needs to turn. A dam uses falling water to turn a wheel. Almost all the others use heat to produce steam, and steam turns a wheel. A generator converts a turning force into an electrical source. How? The turning wheel spins a magnet. A magnet, near any wire, produces a small amount of electricity. A big spinning magnet creates a big spinning amount of electricity. The electricity does not actually spin in the wire, really, but goes way up and way down like a see saw. This is alternating current (AC), which is why it is usually represented by a sine wave: up and down.
How fast it goes up and down is measured by Hertz. In the US, our electricity cycles up and down sixty times a second, or 60 Hz. Why? No reason: we just chose that as a standard. But how fast electricity cycles is more important for regulating clocks and timers and circuitry. What you want to know is how the power gets to your house.
So far so good. The generator produces a lot of electricity. This amount of electricity can be described in two ways: how fast it moves down a wire (current, also called amperage), and how much energy goes along for the ride (voltage). Think of current as how fast water shoots out of a hose, and voltage as how much water goes through the hose.
For any given amount of electricity, the more you give to voltage, the more you take from amperage. Likewise, the more you give to amperage, the more you take from voltage. For example, a 200 volt appliance working at 3 amps can be made to work perfectly at 100 volts working at 6 amps. Get it? You multiply volts and amps together to get the cleverly named voltamps (VA). If you have 330 VA coming into a computer, for example, and your house uses 110 volts as a standard, how many amps does your computer need? 330 divided by 110 equals 3. Three amps!
Easy enough. But the system is not perfect. Some of the voltamps are lost as heat, because there's always a bit of waste in every system (right, Mr. President?). So the actual power that gets to your computer is a bit less than 330 VA. The difference between the original power and what actually goes into your computer is called the power factor, and it varies based on how efficient the device is. If you subtract power factor from VA, you get actual, honest-to-goodness power…called watts.
Let us quickly recap so we can end this. An electrical source provides your home with volts (amount) and amps (speed), together. Total voltamps enter your home and is distributed to your microwave, television, computer, lights, and so on. The amount that actually gets there is measured in watts. The difference, the power factor, turns into heat—which is why your computer gets so damned hot.
How does it get there? Because VA are VA no matter how you play with them, it becomes easy. A massive amount of VA is sent down high tension wires. This is then split into smaller amounts by transformers. All a transformer does is change the amperage or the voltage.
For example, a 10,500 kVA (10.5 million voltamps) feed from a big generator goes to feed ten 1,050 kVA transformers at a substation (you simply divide). And the division game goes on, until it gets to a residential transformer (usually the trash can-like things you see on telephone poles).
The electricity entering one of these can be 100 kVA (100,000 voltamps). This divides up the load to (say) six 22 kVA loads. One of these enters your home, where your breaker panel splits it into 110 volts operating at 200 amps. You could easily have it come in at 220 volts, operating at 100 amps. Whatever: you just divide whatever voltage or amperage you need to get the other.
The panel then divides these into 110 volt "circuits" running at no more than 20 amps (actually, for safety, it winds up being 18.75 amps). You probably anticipate that 200 amps divided by 20 amps equals ten circuits per panel. But since there is usually plenty left over, and 20 amps is a lot to use at one time, your home can have way more than ten circuits running at 20 amps. You keep borrowing back and forth as needed. When you run the microwave, toaster, and hair dryer on the same circuit, you exceed the limit and the circuit automatically closes to prevent overload.
By the way, what is a circuit? Next paragraph.
Now you have an idea how electricity gets from a generator into your house. Once in your house, electricity distributes using two or three wires. One wire is usually colored black, and is called the Hot. If you touch it, you get zapped. This is the supply. If your outlet does not use it, or if your appliance does not use all of it, it goes to the next outlet down the chain…and so on, until it gets to the last outlet. Still have electricity left over? The second wire, called the neutral (which is almost always white), carries the unused portion back to the panel for reuse elsewhere. In theory, you can touch the neutral, since it is not supposed to carry electricity when disconnected, but please do not. A lot of sloppy wiring can put sufficient zap onto many neutrals.
All right. So electricity goes out from the panel, down the black wire, to each outlet in the chain. When it reaches the last outlet, it goes back (outlet by outlet) back to the panel. This is called a circuit. And you have quite a few of them in your home: lately, you have one per room in your house; older homes might have three or four rooms on one circuit.
When things go wrong, you sometimes have a ground wire. This is a green or bare copper wire that serves one function: to send errant electricity into the earth (which absorbs the shock), and not into your heart. The ground wires ultimately act as a backup in the event the wiring short circuits (takes a faster path through your home, instead of using the wiring) or arcs (jumps through the air on a loose connection, causing a spark). A grounding wire is very important, because electricity will always take the fastest path to the earth. A grounding wire makes sure that isn't your heart. In many places, the wires in your home are run through metal conduits (pipes); these act as grounding wires, so you may not find a green or bare copper wire in your house except in one or two places.
Okay, so there is how electrical power goes from a generator to your home wiring. Simply. You might ask what direct current (DC) is. That is even easier. Electricity coming from a non-turning power source (like a battery) does not lose very much power. This is called direct current. Because it does not have a significant power factor, VA usually equals wattage. But DC systems are only good for short runs, not long-haul electrical wiring. To make DC work, you often need to convert it to AC. The device that does this is called either an inverter or an alternator. By the by, a device that turns AC into DC is called a rectifier.
Now you are much, much smarter than the electricians that wired the Czar's grandmother's place in 1986.

Божію Поспѣшествующею Милостію Мы, Дима Грозный Императоръ и Самодержецъ Всероссiйскiй, цѣсарь Московскiй. The Czar was born in the steppes of Russia in 1267, and was cheated out of total control of all Russia upon the death of Boris Mikhailovich, who replaced Alexander Yaroslav Nevsky in 1263. However, in 1283, our Czar was passed over due to a clerical error and the rule of all Russia went to his second cousin Daniil (Даниил Александрович), whom Czar still resents. As a half-hearted apology, the Czar was awarded control over Muscovy, inconveniently located 5,000 miles away just outside Chicago. He now spends his time seething about this and writing about other stuff that bothers him.