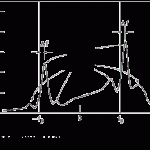 Dearest Czar,
Since you so recently debunked all I knew regarding West Virginia and her educational system, I thought you might have knowledge of another dearly-held area: the ocean. Many people state that we have only explored "5% of the ocean" or 1% or any set of numbers. Is this disingenuous? I know mankind has been farting around coastal areas for forever, and the ocean is in 3D- it would be like saying we've only explored .1% of our airspace, when we certainly do know what's going on above our heads.
I know many unexplained things happen in the ocean (largely because of the Gormogons and GorT hiding his spaceship down there), but honestly- are they counting all that empty water as ocean we haven't explored? Please enlighten me and shatter my notions yet again.
Thanks and God Bless,
Operative JS
This is a superb question, and you are quite correct that we have all sorts of crap hidden down there. We indeed have a variety of spacecraft and undersea bases squirreled away, but you may not know that 'Puter has got a golf cart down there from 1988.
But how much of it has been explored? Well…it depends on what you mean by explored.
Nearly all of it has been mapped by radar. Of course, these radar maps are crude beyond belief, and pretty much all of the "maps of the ocean floor!" you see are artists' interpretations of the actual radar profiles…which, themselves, look like child scribbles with a very large black marker (picture at right). It can be truly said that we know the surface of Mars today in way more detail and definition than we do of the ocean floor.
Some areas, in and around key harbors, for example, have been mapped in pretty good detail. Areas around shipwrecks or key transoceanic cable installations have as well. But as we learned recently in the Gulf of Mexico, we do not necessarily know details in and around key oil fields—themselves the result of speculation and deduction more than direct observation by geologists.
NOAA says only 5 percent has been explored; quite frankly, the Czar tends to be skeptical of governmental agency claims. Not because he thinks they deliberately lie, but a lot of the promotional stuff you find on their websites is often marketing fluff, and there is always the possibility of repeating myth and unverified stats.
More conservative estimates put it at 2-3 percent. More generous ones say 10 percent. The upshot is, nobody really knows. But like we said, it depends on what you mean by "explored."
General mapping? Sure. Probably a reasonable amount, as far as navigation is concerned. But not all oceans are equally studied. For example, the Arctic Ocean is likely nowhere as well explored as the Pacific, which the Russians tried to use to their advantage in making some land claims quite close to Alaska.
Currents are pretty well mapped, although not fully understood. While we think of vents travelling horizontally through the oceans, it turns out that currents also travel vertically like an elevator and diagonally like an escalator. We still do not fully have all this worked out. For example, that silly Gulf Oil disaster showed we do not even understand all the currents of the Gulf of Mexico yet, let alone deep ocean currents and conveyors. And that is curious, mostly because a temporarily slight deviation in a current can have tremendous implications on life, economics, and weather.
Mapping of minerals, oil, and other precious items? Work is underway, but very little has been done. A lot of that work, as mentioned earlier, is speculative. We think there is oil here…based on the following. That kind of stuff.
Biodiversity? Err, not a whole lot. Fishermen are still pulling up all sorts of bizarre creatures. We know, for dead certain, that there are gigantic squids down there, but really have not directly observed a living one. We have had some cool teasing glimpses, though. The Czar would like to have one as a pet, but we have our hands full with the Mandarin's pet manticore, Barry.
In fact, we can be totally rocked. In 1977, exploration of some geothermal vents on the ocean floor found tube worms living there in huge numbers. This is as alien a life form as we have ever encountered. It lives on a totally different physiology from animals we understand, and in conditions we thought unlikely for life.
But this brings us to an important point. The oceans are frequently changing. In the Atlantic for example, the ocean floor is spreading due to plate tectonics. Radar maps need to be updated from time to time as the sea floor literally grows. The ocean floor is one of the most dynamic environments on earth: by the time we finish exploring some regions, we are out of date.
Another question, which you did not ask, is why we are so far behind. Obviously, the crushing pressure makes direct observation difficult. The subsequent weight of equipment and viscosity of water makes this a slow process. And water, being…well, wet…makes normal optical measurement tricks very difficult. It is also quite dark down there. You need light, and light gets absorbed fast. Ditto for radar, infrared, microwave, and other imaging technologies. Bottom line: it is far easier to explore space than our oceans on most days. That is quite sobering.
Curiously, one aspect most people do not think about is that the US Navy is a leader in this area. It helps to know where submarines are going, so major sub routes are pretty well known. But as you suspect, subs do not operate below their crush depth, for some reason. Actually, they do not operate below their MOD, or maximum operating depth. The pride-and-joy Seawolf class (which both the Czar and Mandarin witnessed being designed in a highly limited way in the mid-90s) has a MOD around 610 meters (2,000 feet, or—aarrrrhhh—333 fathoms, aarrrrhhh!). So once your sub's altitude clears 650 meters, even they stop caring.
In other words, if you were to take a map of the continents, and color in the areas of the ocean we really explored and know quite well, you would wind up spending a lot of time to produce very little. But is it true that, like the atmosphere, we still have a good idea of what goes on? Eh, the Czar would argue your analogy is upside-down. We have a good idea of what goes on with water, but not with the massive amount of land below it.

Божію Поспѣшествующею Милостію Мы, Дима Грозный Императоръ и Самодержецъ Всероссiйскiй, цѣсарь Московскiй. The Czar was born in the steppes of Russia in 1267, and was cheated out of total control of all Russia upon the death of Boris Mikhailovich, who replaced Alexander Yaroslav Nevsky in 1263. However, in 1283, our Czar was passed over due to a clerical error and the rule of all Russia went to his second cousin Daniil (Даниил Александрович), whom Czar still resents. As a half-hearted apology, the Czar was awarded control over Muscovy, inconveniently located 5,000 miles away just outside Chicago. He now spends his time seething about this and writing about other stuff that bothers him.