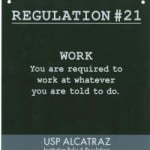 GorT and family have just returned from a special assignment on the left coast and here is a dump from the databanks that passes as a trip report. Count yourselves lucky – The Mandarin just comes and goes and no one knows, no one is sure where the Volgi goes at night (remember, vampires), the Czar loves the red carpet and is seen all over the place and occasionally shares a tale or two from his travels, and then there's the 'Puter. Seriously, Brawny, trash bags and Pennsyltucky, need I say more?
The trip was centered on the San Francisco Bay Area and surrounding locales and in quick summary, much fun was had by the entire GorT family. The weather was chilly, but nice (more on that below) and everyone enjoyed the sights seen. I have a few observations from the travels:
Observation #1: Global Warming (Mis)education is everywhere
In each of the four cities/towns we stopped at there were multiple pieces of evidence of global-warming-as-fact displayed about. We saw it on "kid menus" at a number of establishments (one national chain whose east coast kids' menu did not include such propaganda. It was large part of a whole display at the Monterey Bay Aquarium. That Aquarium is really well done but this one section delivered a pretty heavy-handed message about global warming capped off with a board where children could write their own "thoughts about global warming" – my favorite card read, "E.N. ♥ J.W.". Finally, our tax dollars are at work within the National Park Service, as the NPS has a placard displayed on Alcatraz facing the heart of San Francisco showing where the flood levels will reach given a 1.4m rise in the bay due to global warming. Really? Do we need to do this on Alcatraz which is a historical place on a number of fronts (Civil War era fort, Federal Penitentiary and Indian Rights protests)? Remember that note about the weather above? Well a number of natives in San Francisco and the surrounding areas made comments about how unseasonably cold it was. Hmmm, must be all the global warming….I mean cooling….right.
Observation #2: I like the food options but I don't need the details
There are more options for fresh, prepared food (such as a Whole Foods) and while there are the traditional fast-food options available, these were much more enjoyable. We hit a "food court" in a mall in San Francisco after a movie and there really wasn't any fast-food to be seen. There was gourmet Thai food, a fresh food mini-grocery store, and a number of other quick eat restaurants but the deep fried fatty options weren't really an option here – and yes, the food was good. My only dig is that it appears California has some statute requiring restaurants to display nutritional content prominently. While is shown as available here on the east coast, it was either printed directly on the menus or delivered as a separate menu-like book on the table. Again, a bit heavy-handed, in my opinion.
Observation #3: How to improve airlines
Look, flying is a business and coast-to-coast in a single airplane for 6 hours isn't any fun. Note to passengers – do what the pilot, co-pilot and flight attendants ask and tell you to do. When it's time to turn off all electronics – do it. When the seat belt sign is lit, stay seated unless those 57 cokes you wisely drank before the flight are bugging you (seriously, no one needs that). And when you land, don't start unbuckling and moving around until the plane is at the gate. You've waited six hours, there's no other way off the plane, I think you'll survive another 10 minutes of maneuvering. Note to airlines: yes, fuel costs more and we're all paying for it with the baggage fees and higher ticket prices. However, you need to attend to your fleet. The A320's interior that we flew back looked like it was 20 years old (maybe one of the first into service?). There was tape holding armrests together, the seat in front of me looked like it was going to drop into my lap, a handful of the screens didn't work, etc. We even had to wait over an hour at the gate (after boarding and having the door close) for an oxygen regulator to be replaced. And for flights over 3 hours long, make sure you have enough food with enough variety. Given the paltry options in the terminals, this sometimes is the only option for some on long flights – maybe consider adding some more kid friendly options.
Observation #4: Travel with your kids
It is impressive to watch children take in a new place with different geographies, cultures and sights. We had a wonderful time showing various parts of the bay area – the beaches, riding cable cars in San Francisco all day, Chinatown, Alcatraz, Napa, etc. Even little trips are worth it, but if you can take a big trip like this – do it.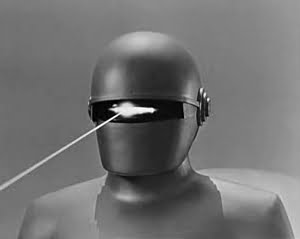 GorT is an eight-foot-tall robot from the 51ˢᵗ Century who routinely time-travels to steal expensive technology from the future and return it to the past for retroinvention. The profits from this pay all the Gormogons' bills, including subsidizing this website. Some of the products he has introduced from the future include oven mitts, the Guinness widget, Oxy-Clean, and Dr. Pepper. Due to his immense cybernetic brain, GorT is able to produce a post in 0.023 seconds and research it in even less time. Only 'Puter spends less time on research. GorT speaks entirely in zeros and ones, but occasionally throws in a ڭ to annoy the Volgi. He is a massive proponent of science, technology, and energy development, and enjoys nothing more than taking the Czar's more interesting scientific theories, going into the past, publishing them as his own, and then returning to take credit for them. He is the only Gormogon who is capable of doing math. Possessed of incredible strength, he understands the awesome responsibility that follows and only uses it to hurt people.