Some Facts Behind So-Called Right-Wing Racism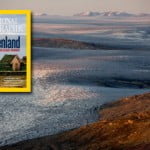 The Czar has decided that working for National Geographic magazine must be a pretty difficult gig. Beloved by everybody, the magazine is unable to publish an article that does not offend either liberals or conservatives, judging by the letters section. To be fair, they do a pretty good job of appeasing both sides, but no matter which position a given article takes, there will be letters correcting the claims. Most of the people who work there are liberals, one thinks, but at the same time the National Geographic channel on television is owned by Fox, who pumps a lot of cash into the magazine either directly or (more probably) indirectly by associated subscriptions. So it makes sense that they strive toward a non-political bias.
Every so often, though, something slips by their editors that makes us cringe.
In the June 2010 issue, there is a wonderful photographic spread by James Nachtwey on South Africa. Accompanying his photography is a piece by Alexandra Fuller, who describes how life has changed since the abolishment of Apartheid, entitled "Mandela's Children."
The essay describes how life has changed for South Africans from multiple viewpoints. A lot of this is a bit sanitized: Ms. Fuller mentions the crime rate, but does not discuss how horrifyingly high it is. She mentions corruption, but fails to analyze the depths of the corruption. She mentions the unemployment, but does not expose how widespread it is. And so on. Yes, South Africa has problems, she says, but look how far they have come. True enough; but the inverse is true as well—look how much South Africa has advanced, but they have not come close to providing a real government due to inept, openly liberal policies.
Yet, whattaya gonna do? The point of the piece is to describe how whites and blacks have come together since the eradication of Apartheid, and that is something amazing and noble and wonderful. So the Czar forgives the scrubbing and omissions.
However, one piece sticks in our royal craw. Ms. Fuller frames a tale about a woman who was badly injured in 1996 by a bomb, and how she eventually came to forgive the white supremacist who maimed her…and this after she vowed never to forgive the bastard. No doubt there is a movie in the works.
But catch this bit on the confessed bomber, Stefaans Coetzee.
At the time he was taken into custody, and for some years after, Coetzee was a member of nearly every extreme right-wing, white supremacist group in South Africa, including one or two so secret and obscure that not even the people in them seem capable of explaining exactly what they are: Wit Wolwe, Israel Visie, Boere Aanvals Troepe. From prison Coetzee continued to communicate with members of the Ku Klux Klan in the United States and neo-nazi groups in Germany, encouraging them in their endeavors.
Whoops. Stop right there, Ms. Fuller. As is common practice among liberals, you make the mistake of slapping the words right wing before every white supremacist group. In fact,
Wit Wolwe, or the White Wolf, was a one-man organization consisting of, well, just a single guy with the imposing Bond-villain name of Barend Strydom. In 1988, a 23-year-old Strydom went on a murderous rampage in Pretoria, shooting blacks as he saw them (killing eight and injuring fifteen) until disarmed by an incredibly brave and resourceful intended victim. Although Strydom purported to be a member of a right-wing paramilitary organization, he wasn't. He was delusional, and like many paranoid delusionals, harbored both right-wing views (he was pro-establishment Boer) and left-wing views (whites were the real Jews chosen by God, and modern Jews were subhuman Zionists).
Israel Visie, or the Israeli Vision, is a radical pro-Apartheid group who seem to be better at getting arrested than actually accomplishing their planned attacks on blacks. Mixing religion and racism, they attempt to recruit young white males into their brood and are popularly labeled as right-wing white supremacists by the media. Except, two of their driving principles are—ready?—a deep hatred of Jews and opposition to the redistribution of farmland in Zimbabwe, against which they proposed reclaiming "lost territorial self-determination." These are notoriously left wing neo-Nazi views, not right-wing views. Sure, neither liberals nor conservatives want these evil jackasses on their side, and today liberals incorrectly like to paint Israel as pro-Apartheid (remember, it's the Palestinians who want the Jews gone, not the other way around)…unfortunately, Israel Visie seems to have picked a leftist radical philosophy.
Boere Aanvals Troepem, or the Boer Attack Troops, is a group that has claimed responsibility for bombings attributed to others; however, they seem to have at least one genuine claim—a 1997 bombing at a Rustenburg mosque which injured two people. Little is known about them from a philosophical standpoint, although they fall into the radicals bucket. Naturally, because they claim to be pro-Boer, and the Boers respresent Apartheid in the South African psyche, and the non-Apartheid party led by Mandela came to power, and the latter is liberal, the leap of logic is that anyone who supports the Boers must, ipso facto be non-liberal right wingers. Factually, though, almost nothing is known about these guys. However, a 2003 study by Martin Schönteich and Henri Boshoff declared them right wing extremists, even though the only support for their categorization is that they claimed to desire a separate Boer country. Except, of course, radical splinter groups and secessionists tend to be leftist; name any right-wing group that wants to split themselves into a separate country! Traditionally, right wingers want to prevent secessionism because it divides resources and economic incentives; consider that the American South of 1860 (in many ways the closest parallel to Apartheid) was a strongly Democrat government opposed to conservative Republicans. Although the Czar is at grave risk of applying American categories to South African groups, the reality is that BAT is an ill-defined group who may, in retrospect, never truly existed beyond making claims on terrorist acts.
The Ku Klux Klan is where Ms. Fuller totally strikes out. The KKK was the terrorist arm of the Democratic Party of the United States, receiving funding and support by Southern democrats from the end of the Civil War right into the 20th Century (Harry Truman uncomfortably accepted support from them). Although they are a lightly manned group today, and seem to be irrelevant if not mostly impotent, they maintain strong ties to the Democrat party today. Senator Robert Byrd (D-WV) was an active member and recruiter and still holds racist views as late as 2001 (NSFW here). David Duke was a member of the Klan until 1980 as a Democrat (he became a Republican in 1982 for McCarthy reasons). Ms. Fuller may note that the Democratic party ain't exactly a right-wing group.
Nazis, Nazis, Nazis…whether Neo or retro, the Nazis are as left wing as it gets, Ms. Fuller. You know, there is an excellent book on the subject that does a better job of explaining it than the Czar can.
The Czar wants to make a couple of points here, if you have not already guessed:
1. Right-wing and left-wing are dangerous categories to use to describe fringe groups. Many violent groups are sometimes a mixture of ideas; it is this cognitive dissonance that makes them unstable actors. Just as the Czar may be wrong to attribute American left-wing hatreds and motivations to pro-Boer extremists, Ms. Fuller is totally incorrect to lump all white supremacists as right wingers.
2. Most documented cases of violent racist acts are performed by leftist groups. While it is convenient, and even understandable, for liberals to declare these atrocities as right-wing activities, the painful truth is that racist groups such as the Klan, Nazis, communists, the Westboro Baptists, and white power militias are strongly pro-liberal, left-wing groups. The skinheads in Europe, with their plethora of names and symbols, tend to be the children of socialism: living off welfare checks, government housing, and liberal drug laws. Know why they oppose immigrants and non-whites? Economics: these groups tend to disrupt and dilute the cash flow of government services, making it tough to be a lazy racist dope fiend. Check into it.
3. Dumbasses like Stefaans Coetzee claims to have been a member of numerous white supremacist groups. This is not uncommon: many of these guys claim membership or affiliation in a variety of groups because this provides an intimidating legitimacy that is hard to disprove with their inherent secrecy. But as real research into these organizations reveals, they are often composed of a few stridently vocal members and a website. Inflated memberships, spurious claims of responsibility for others's acts (most are actually committed by unaffiliated individuals, which indeed Stefaans Coetzee was when he planted his bombs), and rumors of worldwide affiliations and networks are the order of the day. When a terrorist claims affiliation with multiple groups, he is probably lying but will receive ex post facto blessings from those organizations (thereby solidifying their delusions). When he shuts up and refuses to talk about affiliations, he is more likely involved. Ms. Fuller should not simply take Coetzee's word for anything, but should have skeptically checked into whether those groups even check out philosophically.
Too bad the NatGeo editors missed this one. The Czar is curious if any of their readers will submit a corrective letter on this point.

Божію Поспѣшествующею Милостію Мы, Дима Грозный Императоръ и Самодержецъ Всероссiйскiй, цѣсарь Московскiй. The Czar was born in the steppes of Russia in 1267, and was cheated out of total control of all Russia upon the death of Boris Mikhailovich, who replaced Alexander Yaroslav Nevsky in 1263. However, in 1283, our Czar was passed over due to a clerical error and the rule of all Russia went to his second cousin Daniil (Даниил Александрович), whom Czar still resents. As a half-hearted apology, the Czar was awarded control over Muscovy, inconveniently located 5,000 miles away just outside Chicago. He now spends his time seething about this and writing about other stuff that bothers him.