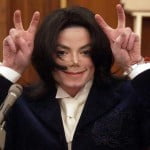 According to President Obama's Father's Day proclamation, the insipid, politically correct text of which may be found at the link.
Royal Physician Dr. J. writes in asking the following salient questions:
Between the severe back pain and opium haze, were you able to read President Obama's Father's day proclamation?
I was struck by it's inclusive tone…"Nurturing families come in many forms, and children may be raised by a father and mother, a single father, two fathers, a step father, a grandfather, or caring guardian."
It was nice that he included our servicemen (and women, even though it is Father's day, I'll give anyone in uniform props).
He surprisingly left out honoring the teat of the state along with the caring guardian, which would have been creepy.
He also didn't discuss the redistribution of second fathers to children who don't have a father. Given his sense of social justice, I would have found the redistribution of Pop appropriate.
Dr. J.'s insight is noteworthy. For President Obama, it's not so much about the traditional family, but on the redefinition of family to mean "whatever effed up living situation you may have in your house." Just because your living arrangements are objectively (and provably) messing up your kids doesn't mean the President can't just pretend that they're not.
Kids of polygamy? Hey, it's not your fault, dude. That's just a different way of experiencing the now.
Children of child brides? Man, you're just not respecting their societal norms. Get with the 21st century, brah!
And Dr. J. is also dead-on about the slippery slope into "Uncle Sam Makes the Best Daddy" marketing campaign. Heck, it's already here. The government provides food, shelter and health care for millions of kids each day, primarily because the government gives more benefits to mothers if fathers are out of the households. Health and Human Services even has a website dedicated to the topic.
If President Obama were truly serious about supporting fatherhood, he'd provide an across the board tax credit or cash payment to each household where the biological father of the child lives with the mother of the child, regardless of household income. Until such time, he can shut his word hole.

Always right, unless he isn't, the infallible Ghettoputer F. X. Gormogons claims to be an in-law of the Volgi, although no one really believes this.
'Puter carefully follows economic and financial trends, legal affairs, and serves as the Gormogons' financial and legal advisor. He successfully defended us against a lawsuit from a liquor distributor worth hundreds of thousands of dollars in unpaid deliveries of bootleg shandies.
The Geep has an IQ so high it is untestable and attempts to measure it have resulted in dangerously unstable results as well as injuries to researchers. Coincidentally, he publishes intelligence tests as a side gig.
His sarcasm is so highly developed it borders on the psychic, and he is often able to insult a person even before meeting them. 'Puter enjoys hunting small game with 000 slugs and punt guns, correcting homilies in real time at Mass, and undermining unions. 'Puter likes to wear a hockey mask and carry an axe into public campgrounds, where he bursts into people's tents and screams. As you might expect, he has been shot several times but remains completely undeterred.
He assures us that his obsessive fawning over news stories involving women teachers sleeping with young students is not Freudian in any way, although he admits something similar once happened to him. Uniquely, 'Puter is unable to speak, read, or write Russian, but he is able to sing it fluently.
Geep joined the order in the mid-1980s. He arrived at the Castle door with dozens of steamer trunks and an inarticulate hissing creature of astonishingly low intelligence he calls "Sleestak." Ghettoputer appears to make his wishes known to Sleestak, although no one is sure whether this is the result of complex sign language, expert body posture reading, or simply beating Sleestak with a rubber mallet.
'Puter suggests the Czar suck it.