The Career You Save May Be Your Own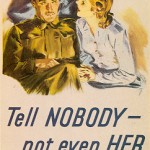 Gormogon operative MC writes in on the General Stanley McChrystal incident:
Mighty Czar,
It appears GEN McChrystal switched to decaf versions too early.
I wondered about GEN McChrystal the first time he was in Afghanistan. I think he was more involved in the decisions in the Pat Tillman cover-up than was generally let on. I'm not saying he knew Tillman has been shot in a "blue-on-blue" accident, but he did nothing to turn the Silver Star bus around once word came to him that all was not as it seemed. He's probably a good warrior, but was probably promoted too far. He'd make a good 30-year colonel or brigadier general, but as a four-star not so much.
To give Rolling Stone such an interview and unfettered access to staff is an astounding lack of judgment. Did he stand a little too close to the poppies during one of the field burns? He forgot the cardinal rule, which those in power sometimes forget: Nothing good can come of talking to the media—there are only varying degrees of badness. I just can't believe he said some of the things out loud with media in the same room. I'm pretty sure all of his judgments on the others in the story are correct—Obama unprepared for the 10-minute Air Force One chat/photo-op, can't stand Eikenberry, believes Holbrooke is ass-covering, etc. But as a senior military officer (or even as a junior officer!) you don't foster a culture with so much public disrespect to civilian leadership. When I was in the Air Force we had our share of Clinton jokes and so forth, but it was always among peers (not subordinates/superiors) and always off-duty.
As much as I'd like to see him continue on the job, despite my misgivings on aspects of his military leadership, he needs to put a letter of resignation on Obama's desk when they meet (tomorrow, I believe). This is nearly MacArthur level of disrespect. The country cannot have this from its military leadership, even when it's directed at Obama and may well be correct.
Just to be clear with the MacArthur comment—that's purely a comparison on the level of disrespect. I do not think McChrystal has shown MacArthur's level of insubordination. I think he and his staff let their guard down, and I'm also sure that Rolling Stone may have exaggerated a few things. But I bet the fundamentals are correct, and that's enough to sink him.
Cliff May on The Corner says it's just a kerfuffle. No. These were not off-hand isolated comments, it's a pattern and it's permeated his staff obviously. It shows a lack of discipline, which is odd because it's apparent McChrystal is very disciplined in other areas (physical fitness for one).
This is how you make a statement as a senior military officer.
When Gen Fogleman got his fill of having his advice not being listened to, and when he felt he was no longer able to be an effective leader of the Air Force because of it, he asked to retire. No fuss, no blaze of glory, just asked to retire. This is how a real officer with integrity acts. Not by letting Rolling Stone wander your headquarters to gather up anecdotes by staff weenies who should know better than to say such things out loud to a reporter.
The Czar thinks this is one of the stranger incidents to happen with a battlefield general in a very long time. The Czar has not yet read the actual comments attributed to the General, but understands in a very general way that he called the current administration's courage into question.
This, of course, is not the General's job. Sometimes a general becomes so used to having people salute him that he forgets that there are people to whom he must snap and salute. The Czar, in his capacity, has put many generals against a brick wall for less offenses. It seems that every time a general mixes with politics, the result is career-ending (Ike being a notable exception; every other occurrence being a notable example).
There are four possible outcomes to his meeting with the Commander-in-Chief:
1. He will be reprimanded and sent back to Afghanistan. This of course will prove the General entirely correct. It would basically be an admission by the Obama administration that they agree with his assessment of them.
2. He will agree to resign. This will be an admission that while the President respects the General's career history and military success, the President will not truck insubordination. This is the easiest way out for everybody, and has already been taken on by the General's aide-de-camp. This is the most likely result because it involves the least paperwork.
3. He will be summarily dismissed from his command. This is correct option, because this is precisely what the General would do to, say, a colonel under his command who embarrassed him before the world press. However, it would require the President to act as a military officer (he is the highest officer in the land, as it happens), which he is loathe to do. Prediction? Unlikely, but a powerful revelation of the President's resolve if it occurs.
4. He will offer to resign, but the President will reject it and send him back to his job. This is the most unlikely result because be a painful admission that the President is unable to control his own generals.
MC is dead-freaking-right that the MacArthur event is completely unrelated to this, even though the press is already making ill-read comparisons. MacArthur did not simply make an uncharacteristically snide comment about his bosses to the press: he effectively convinced Truman that a direct war with China was looming, with horrific consequences; and even though that was not MacArthur's intent (MacArthur was convinced that the Chinese could be pushed all the way back to the Yalu and Korea completely rid of Communists), MacArthur refused to obey numerous orders to hold his line and stop his advance. We know today that China would have fallen back and that MacArthur probably could have succeeded; however, he forced Truman to choose between between America and MacArthur. Truman made the right choice and sacked Mac.
However, the President knows full well that he must act on this incident, and unfortunately MacChrystal has positioned the President to do nothing less than stamp him out or risk admitting to the charge. We know this about the President: he does not take criticism well.

Божію Поспѣшествующею Милостію Мы, Дима Грозный Императоръ и Самодержецъ Всероссiйскiй, цѣсарь Московскiй. The Czar was born in the steppes of Russia in 1267, and was cheated out of total control of all Russia upon the death of Boris Mikhailovich, who replaced Alexander Yaroslav Nevsky in 1263. However, in 1283, our Czar was passed over due to a clerical error and the rule of all Russia went to his second cousin Daniil (Даниил Александрович), whom Czar still resents. As a half-hearted apology, the Czar was awarded control over Muscovy, inconveniently located 5,000 miles away just outside Chicago. He now spends his time seething about this and writing about other stuff that bothers him.