Another Union Loss of Respect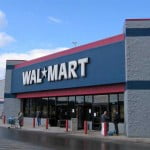 This is a story that the Czar and the Mandarin both feel deserves more attention.
Wal-Mart elected to open its second Chicago-area store, and targeted a neighborhood struggling with terrible unemployment. Wal-Mart thought that the neighborhood could use about 1500 jobs paying at least $8.75 an hour, a half-buck more than minimum wage. The neighborhood rejoiced. This is big enough to dip the neighborhood's 10+ percent unemployment rate by a couple of points…below the city average.
Not so fast, the United Food and Commercial Workers (UCFW) says. The union pressured local politicians and community leaders to insist that that Wal-Mart pay its non-union employees $9.25 an hour and provide all employees mandatory raises of 40 cents an hour at set periods. This move, in the past, has effectively shut Wal-Mart out of the city of Chicago itself for decades (there is only one other Wal-Mart in Chicago, paying non-competitively high wages).
Wal-Mart disagreed with the demands, saying the union has no right to determine local wages, and Wal-Mart further believes that only employees deserving raises will get them, and that Wal-Mart decides what the compensation adjustment should be.
Although the union declared a victory, and said it has a letter of agreement on high wages and mandatory raises (and news stories trumpet this as a union victory), Wal-Mart disputes the terms of the settlement, and says the retailer is sticking with its original plans. Yes, some employees will definitely see that kind of pay and raise increase, but that is all in line with standard Wal-Mart practice. Any union victories are purely coincidental.
The union informed community leaders to resist, saying that these wages are akin to poverty pay. Fight Wal-Mart! Hold out for prevailing wages! And perennial moocher State Senator James Meeks, a beloved icon in the community and the de facto spiritual leader for the area stepped up to the microphone…and sided with Wal-Mart.
Basically, he said, we need the freaking jobs. $8.75 an hour and up is a helluva lot of pay for someone who is making nothing per hour. In an awkward moment, Senator Meeks and Republican gubernatorial candidate Bill Brady found themselves staring at each other in a rare moment of cooperation. Frankly, the Meek endorsement of Wal-Mart is a bit of a turnaround for Reverend Senator Meeks, who generally is the first to thrust his hand out for any kind of…well…handout.
And another religious/community leader, Rev. Larry Roberts, Sr., is also seeing the light of practicality. He has sided against the unions, and reacted specifically to the common union complaint that Wal-Mart squeezes out small businesses: "There is no small business [here]. What the small businesses do is latch onto the big business." And he is right: bring Wal-Mart in, and small businesses follow with more jobs and more pay and more tax revenues.
Guys, it really is this simple. And to the Unions: when you lose the support of African-American social community leaders in Chicago, who basically see Economics 101 at stake, you really have lost.

Божію Поспѣшествующею Милостію Мы, Дима Грозный Императоръ и Самодержецъ Всероссiйскiй, цѣсарь Московскiй. The Czar was born in the steppes of Russia in 1267, and was cheated out of total control of all Russia upon the death of Boris Mikhailovich, who replaced Alexander Yaroslav Nevsky in 1263. However, in 1283, our Czar was passed over due to a clerical error and the rule of all Russia went to his second cousin Daniil (Даниил Александрович), whom Czar still resents. As a half-hearted apology, the Czar was awarded control over Muscovy, inconveniently located 5,000 miles away just outside Chicago. He now spends his time seething about this and writing about other stuff that bothers him.