Philip Johnson, [cough cough cough] Socialist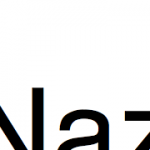 Under the rubric "Liberal Fascism: The Font," Jonah points us to this fun piece on the documentary Helvetica, by Ed Driscoll (whose blog is also linked at left). Mr. D. writes (emphasis ours):
And just check out the block of Park Avenue that contains the 1952 Lever House building, inspired by Mies, and 1958's Seagram Building, designed by Mies with an assist from Philip Johnson, who had all sorts of socialist-themed "Starting From Zero" moments of his own in the 1930s.
There's a broken link in the original, in which one assumes Mr. D. means to point to the particular type of socialism to which Mr. Johnson, like our old pal H.P. Lovecraft, was attracted. (Not incidentally reinforcing Jonah's book's point.)
Again, does this mean Johnson was an enthusiast of the Endlösung or the invasion of Poland? No, but it should serve to remind us that evil is not always obvious at the time and that very, very smart, very, very talented people can think their way into it.

Don't ask impertinent questions like that jackass Adept Lu.