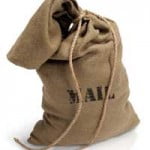 Dr. J, who must be typing on his laptop in a rowboat drifting down a boulevard somewhere, writes in again today asking
The Notorious (President) BHO has nominated Ms. Kagan to the SCOTUS.

As Solicitor General, she lost the landmark Citizens United vs. FEC before SCOTUS.

President Obama's previous nominee, Justice Sotomayor had her ruling in Ricci vs. DeStefano overturned by SCOTUS. SCOTUS also upheld an appelate court reversal of her NYT vs. Tasini decision.

Why is he nominating judges who threw hanging curveballs in the 9th inning with the tying run on third?
One presumes that's a rhetorical question…

Don't ask impertinent questions like that jackass Adept Lu.