North Korea and China: The Reality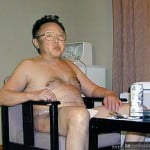 One of the bigger, more persistent myths in the last 60 years of Korean history is the role of China.
When North Korean tanks and infantry rolled into the South in June of 1950, bases all over the world went on red alert. Why? Because despite the fact only a limited invasion was taking place on a limited scale on a limited peninsula, the conclusion in the West is that the Communist global overthrow had begun. But Miami reported nothing odd from Cuba. Berlin shrugged and said the East Germans were quiet. Turkey saw no one. Tokyo reported nothing. No Cuban marines. No Russian tanks. No Chinese paratroopers. No Mongolian horsemen.
The concern was then that the North Koreans had jumped the gun, possibly due to a missed hold order. But no, as North Korean armies rolled South to dwindling opposition, nothing else seemed to be happening. Indeed, the communication traffic patterns in the Communist countries were too active, as if they were scrambling for information. Is it possible, the West boggled, that Moscow and Peking were confused?
Over time, it became clear the Soviets were just as bemused by the North Koreans, and even tentatively offered some slight help until it became clear that the North was not intimidated by the Soviets. Instead, it was the Chinese who showed interest. This puzzled the West, because it never really occurred to us that the Soviets and Chinese not only had different forms of Communism, but were two very different countries and actually were starting to wear on each other to a great degree.
When the UN—and of course the Czar means the US—finally shrugged off their post-world-war stupor and got into the game for real, the North Koreans were pounded back even faster than they initially advanced. China, unhappy with the Soviets and their dismissive (even cavalier by Chinese standards) attitudes, saw an opportunity to make a name for themselves. With what appears to be very little permission or coordination with the North Koreans, the Chinese stormed into the peninsula.
Remember that Mao was seen as a military genius because he made plenty of speeches about taking potshots at the Japanese. It turns out the Chinese were wildly outclassed even by bored, partially-trained and under-funded American teenagers; however, the massive Chinese manpower allowed waves of Chinese bodies to slow American firepower, prolonging the war. It also turned out that the Chinese knew as little about the Americans as we knew about the Chinese.
Forgotten in the next three years of the war were the North Koreans. By war's end, China realized their limited foray into expansion was hopelessly ruined, and they went home, leaving Kim Il Sung with a ruined, broken country and a sorely strengthened case of paranoia. But like all good paranoid dictators, Kim used that fear to fuel his already advanced megalomania. He was still in charge of the North. He had survived the American onslaught. He had turned them back. He was, after all, victorious.
For the next six decades, North Korea continued to stew in its own ruined juices. The enemy was the South, and if Dear Leader so wanted it, he could resume overt military action and finish the South off. China, their big neighbor to the North, was so convinced of this that even they volunteered to help the North in the early 50s…although to be honest, the Chinese efforts were underwhelming although appreciated at the time.
Meanwhile, China turned inward. Helping the North Koreans was a horribly costly decision financially, and exposed how under-prepared the Chinese were for actual combat. Generals vanished, the military reorganized, and maybe Mao was not the military visionary he thought he was. As for the North Koreans, they were led by an embarrasingly nutty old man who was very good at starting fights for no reason. North Korea was like that crazy, foul-mouthed uncle who only gets invited to the very largest weddings at the last possible moment in hopes he declines. You never have him over for the kids' birthdays, or any place where alcohol is served. In fact, the less said about him, the better.
North Korea was like that crazy, foul-mouthed uncle who only gets invited to the very largest weddings at the last possible moment in hopes he declines. You never have him over for the kids' birthdays, or any place where alcohol is served. In fact, the less said about him, the better.And this is the way it remains to this day. The State Department, in a series of presidential administrations, repeatedly demonstrates a failure to understand two basic elements about Korea:
1. North Koreans care only about North Koreans. This principle of 주체 (ju che) is practically a religion. You do not accept outside help from anyone, ever, at any time. If you are dangling from a cliff, you spit on the rope anyone hands you. China naturally should respect the North Koreans and even be in considerable awe of their greatness; beyond that, they should keep to themselves. Unfortunately, China tends to be a meddler in things that are not her concern. The North Koreans resent the arrogance of China as well as her progressive acceptance of American values like capitalism and free expression. Unreported but quite real border incidents between the Chinese and North Koreans continually remind the North that China looks down on Korea as a puppet state. So screw the Chinese: we turned back the Americans in 1954; we can certainly hold off the Chinese and their jump-suited bugle boys.
2. The Chinese see North Korea for what it is: a dangerous wild card that exists only to upset the region. Over the years, various Chinese optimists have attempted to exploit the North Koreans as a potential political player, a great investment opportunity, and an outstanding business partner; all these efforts failed. Today, the North exists only as a political pawn: after all, when the Americans grow frustrated with North Korea, to whom do they turn? The Chinese! When else does America depend on China? Not Iraq, not Iran, and not Afghanistan. In reality, the Americans despise China on all other foreign policy fronts; but not when you deal with North Korea. Privately, the North Koreans are a major pain in the ass. Thousands of their uneducated and diseased denizens try to cross into China each year. Those who make it across become instant welfare nightmares for China: North Koreans cannot work without skills, and they need massive medical treatment and aid. Those who get caught are sent back and promptly killed, which grates on China's limited sense of human ethics. What is China to do with this immigration problem?
So why does China put up with the charade? Because China is convinced that the North will fall. North Korea must: it is propped up by nothing but ju che. When it falls, which it should have in the 1980s, there will be phenomenal opportunity for investment. A collapsed North Korea, almost certain to be incorporated into the South, becomes a gold mine of Chinese industrial investment. The South, and likely the Americans, get stuck with the gargantuan bill for medicine, food, public aid, and education: the Chinese carpetbag their way in with construction companies, telecommunications, and utilities and reap a fortune. There are billions, if not a trillion, dollars worth of opportunity in the North.
So let the charade continue. The North is a pain in the ass like that crazy uncle: but an uncle who is dying and happens to own a ramshackle house on a significantly wonderful piece of hot real estate. Pretend to like him, because when he goes, he will likely leave you that property. In other words, maintain the appearance that when it comes to North Korea you are a team player; that way, when it falls (which you hope it does soon), you will be warmly invited to feast at the funeral lunch.
And now it is 2010. The toothless Americans are trying to calm down the jittery nerves of South Korea, which is already causing bad fluctuations in the regional stock markets. Secretary of State Clinton has asked China, as her predecessors have done for three generations, to talk to North Korea and use their influence to impress the North on cooperation.
Now you know why this never achieves results. Because China does not actually do anything. Why should they?
In response, America needs to do two things:
1. Recognize that North Korea will never listen to anyone and that influence is impossible. The more you isolate them, the more they buy into ju che's success. Instead, start crippling them: sabotage their military. Jam their leaders's communications and interfere with their extravagant lifestyles. Continue the propaganda machine that shows how prosperous the South is. Simply, realize that ju che is a powerful control weapon (even a loss becomes a win) and take it apart. Sanctions, diplomacy, isolation, and threats only strengthen the weapon. None of these will ever prove successful against North Korea, or she would have fallen in 1956.
2. Write off China's help. To actually help in North Korea is a conflict of interest for them. As long as you do not impede their ability to invest and make money when North Korea actually falls, they will let you do whatever you want. Or pretend, for their investors's sake, to let them play a part. Whatever. But do not fool yourself into thinking that China's interest extends even a millimeter past her own pockets.

Божію Поспѣшествующею Милостію Мы, Дима Грозный Императоръ и Самодержецъ Всероссiйскiй, цѣсарь Московскiй. The Czar was born in the steppes of Russia in 1267, and was cheated out of total control of all Russia upon the death of Boris Mikhailovich, who replaced Alexander Yaroslav Nevsky in 1263. However, in 1283, our Czar was passed over due to a clerical error and the rule of all Russia went to his second cousin Daniil (Даниил Александрович), whom Czar still resents. As a half-hearted apology, the Czar was awarded control over Muscovy, inconveniently located 5,000 miles away just outside Chicago. He now spends his time seething about this and writing about other stuff that bothers him.