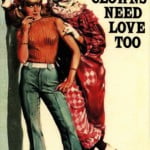 In a stunning display of non sequitur, illogic and sheer, unadulterated ass-hattery, the New York Times editorial staff beclowned itself (again) today.
The NYT published yet another tired anti-gun tirade, which is its right. However, this one is remarkable even by the NYT's low standards for the sheer amount of wrong masquerading as fact. Let's dive right in, shall we?
1. NYT: "Congress, for example, is cowering before the gun lobby insistence that even terrorist suspects who are placed on the 'no-fly list' must not be denied the right to buy and bear arms."
'Puter: "Congress, for example, is cowering before the media lobby insistence that even terrorist suspects who are placed on the 'no-fly list' must not be denied the right to publish their beliefs in newspaper editorials."
See? Constitutional rights really are interchangeable! This is fun! Let's try again!
'Puter: "Congress, for example, is cowering before the abortion lobby insistence that even female terrorist suspects who are placed on the 'no-fly list' must not be denied the right to terminated their pregnancies on demand."
'Puter leaves aside for the moment the notion that innocent adults (see, e.g., Sen. Edward Kennedy and Rep. John Lewis) and children end up on the no-fly list by accident. Being put on the no-fly list does not indicate you've actually done anything wrong, merely the strong suspicion you might. If these folks had actually done anything wrong, 'Puter suspects they'd be rotting in prison, rather than walking the earth buying firearms willy-nilly, even under Secretary Napolitano's watch.
2. NYT "It is a sign of the gun lobby's growing confidence that if feels free to keep up the pressure, public and private, after the near-disaster [Times Square attempted bombing] in New York. Normally, the lobby goes quiet for a decent interval after a particularly heinous crime occurs."
Oh. Right. 'Puter recalls the bloodbath that occurred in Times Square. You remember. Last week when the lone gunman mowed down hordes of tourists with is ill-gotten firearms? You don't remember? Good. Because it didn't happen. Accused terrorist Mr. Shahzad never shot at anyone.
Using the NYT's theory, propane tanks, fireworks and gasoline should be banned as well. Explosives, don't you know. So you can forget grilling, Independence Day fun and driving anywhere, even in your trendy hybrids.
Oh, don't forget alarm clocks. They can be ineffectively used as timers. Just tell your boss next time you're two hours late for work that you're doing your part for homeland security by eschewing alarm clocks.
3. NYT: "If Capitol supporters of the National Rifle Association agenda dared to check reality outside their windows they would confront the district's alarm over the four dead and five wounded citizens who fell six weeks ago in a spray of bullets from a semiautomatic weapon. Instead, the gun lobby aims at allowing residents to buy weapons and ammunition in lightly policed markets in Virginia and Maryland."
The incident referred to was a gang payback. The probability that any of the guns used in this attack were legally acquired by the shooters is vanishingly small. All the laws in the world would not (and did not) prevent these vicious criminals from getting guns.
'Puter admits that Virginia has fairly lax gun laws. But that is its right. Maryland, on the other hand, has some of the most restrictive gun laws in the country, contrary to the NYT's assertion.
But don't just take 'Puter's word for it. According to that notoriously pro-gun, right-wing group The Brady Campaign to Prevent Gun Violence, Maryland has the fifth most restrictive gun laws in the country. For those of you playing at home, that places Maryland in the nintieth percentile. That's "A" work. Virginia ties for fourteenth place, well in the top half of most restrictive states, with notorious "red states" Oregon and Washington.
4. NYT: "To protect its clout in the political arena, the gun lobby is challenging legislation needed to contain an expected flood of unregulated attack ads in this year's federal elections. Corporations, unions and advocacy groups were given this laissez-faire spending freedom in a misguided decision by the Supreme Court. An urgent countermeasure to require public disclosure of these groups' stealthy money sources and donors is being opposed 'in its present form' by the N.R.A."
Ah. The NYT does not like a constitutionally protected right. Therefore, private advocacy groups defending said constitutionally protected right should be subject to full disclosure of any and all monetary contributors.
'Puter assumes that the NYT editorial board will fully support requiring any pro abortion and pro First Amendment groups, anything funded even partially by George Soros, as well as the ACLU to fully and publicly disclose their membership and contributors. Until that time, the NYT editorial board should shut its ever-loving word hole.
5. Conclusion. 'Puter's going to save the NYT editorial board some time. Here's the next 50 anti-gun editorials pre-written for their ease of publishing: GUNS ARE BAD! GUNS ARE BAD! GUNSRBADGUNSRBADGUNSRBAD!!! NAH NAH NAH NAH NAH NAH NANANANANA!!!! IAMNOTLISTENINGTOYOU!!!!!!!!1!!!1!!one!!!!
You're welcome. 'Puter awaits his Pulitzer nomination.

Always right, unless he isn't, the infallible Ghettoputer F. X. Gormogons claims to be an in-law of the Volgi, although no one really believes this.
'Puter carefully follows economic and financial trends, legal affairs, and serves as the Gormogons' financial and legal advisor. He successfully defended us against a lawsuit from a liquor distributor worth hundreds of thousands of dollars in unpaid deliveries of bootleg shandies.
The Geep has an IQ so high it is untestable and attempts to measure it have resulted in dangerously unstable results as well as injuries to researchers. Coincidentally, he publishes intelligence tests as a side gig.
His sarcasm is so highly developed it borders on the psychic, and he is often able to insult a person even before meeting them. 'Puter enjoys hunting small game with 000 slugs and punt guns, correcting homilies in real time at Mass, and undermining unions. 'Puter likes to wear a hockey mask and carry an axe into public campgrounds, where he bursts into people's tents and screams. As you might expect, he has been shot several times but remains completely undeterred.
He assures us that his obsessive fawning over news stories involving women teachers sleeping with young students is not Freudian in any way, although he admits something similar once happened to him. Uniquely, 'Puter is unable to speak, read, or write Russian, but he is able to sing it fluently.
Geep joined the order in the mid-1980s. He arrived at the Castle door with dozens of steamer trunks and an inarticulate hissing creature of astonishingly low intelligence he calls "Sleestak." Ghettoputer appears to make his wishes known to Sleestak, although no one is sure whether this is the result of complex sign language, expert body posture reading, or simply beating Sleestak with a rubber mallet.
'Puter suggests the Czar suck it.