Mailbag: There Will Be Booze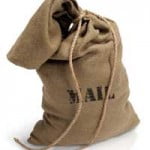 TB, who is researching a new piece of brown note audio equipment for us, writes in on tomorrow's secret meeting:
Perhaps this meeting is the real reason the National Guard is being reqested in Chicago? You should keep your secret meetings a secret!
Did you see how I brought those two stories together? Smooth as silk, no?
Slick as pie, too, TB! The Czar just hopes you are wrong. But on second thought, he cannot rule it out.
Meanwhile, JS (who is working on a secret project to transform TB into a mechanized killing machine) writes in to ask about visiting the Castle Gormogon:
Dear Imperious Czar,
Sounds great! When can I come over? And by 'I' I mean me, my family, our brood of chickens, and the numerous homeless that frequent our front door.
Also, when and where is the GORMOGONS convention? I would like to meet you all in my dimension, rather than seeing the aftereffects of your work in my day-to-day life and genealogy. I think you all should have your convention southeast of Muscovy and south of Puterland. In other words, the Mid-Atlantic Region- it needs to know the terror and joy of your beneficial presence.
OPERATIVE JS SIGNING OFF
Well, JS signed off—so this response will probably go unheard. But two points get brought up: YES, you can visit the Castle anytime. Just be sure to book a reservation with our mummy butler, because you can already guess what happens to trespassers. By the way, we are not aware you are given any time off from your project.
Regarding Gormogonicon 2010, that is definitely happening again this year. The Czar cannot quite yet say where since we are following a marketing schedule for announcements, but it will be in the presence of an amazing amount of military hardware. And the Czar will cook meat for the Volgi, 'Puter, and the Mandarin…although who knows what GorT eats. Fiberglass, maybe. Also, it will definitely be in the United States! Although, in fact, it will be quite North of Muscovy. Yep: said too much already.

Божію Поспѣшествующею Милостію Мы, Дима Грозный Императоръ и Самодержецъ Всероссiйскiй, цѣсарь Московскiй. The Czar was born in the steppes of Russia in 1267, and was cheated out of total control of all Russia upon the death of Boris Mikhailovich, who replaced Alexander Yaroslav Nevsky in 1263. However, in 1283, our Czar was passed over due to a clerical error and the rule of all Russia went to his second cousin Daniil (Даниил Александрович), whom Czar still resents. As a half-hearted apology, the Czar was awarded control over Muscovy, inconveniently located 5,000 miles away just outside Chicago. He now spends his time seething about this and writing about other stuff that bothers him.