Mailbag Follow Up: Now With 62% More Venom!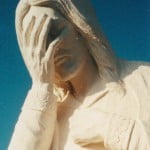 In Czar's response to Gormogon operative FJR's communique, located here, Czar invited 'Puter to get mount his soapbox and vent about religion again. Czar asked for it, so here goes.
FJR's position on religion appears to be about the same as 'Puter's. That is, you can believe whatever the heck you want about God (or gods), or believe nothing at all, so long as you're not hurting anyone. 'Puter's relatively libertarian in that respect. 'Puter won't tell you what you should believe, and you leave 'Puter and his Catholicism the heck alone.
Like FJR, 'Puter also does not understand
…why other non-Catholics get so bent out of shape over Catholic doctrine. Catholicism is not a cafeteria faith plan where you can pick and choose which doctrine you want to believe. If you don't believe the whole doctrine then you're not Catholic. Go be Unitarian if you want a cafeteria plan.
Well put.
In today's New York Times, 'Puter finds yet another writer, Nicholas Kristof, getting bent out of shape over Catholic doctrine. To be fair, 'Puter doesn't know what Mr. Kristof's religious preference is, if any. Frankly, it doesn't really matter for purposes of the following takedown. Although, in 'Puter's opinion, if Mr. Kristof's claims Catholicism as his faith, he's sure got a lot of explaining to do.
Mr. Kristof excoriates the Roman Catholic Church for excommunicating Sister Margaret McBride, a nun, for assenting to an abortion for another woman. The facts are these. Sr. Margaret sat on her hospital's ethics committee. A 27 year old mother of 4, three months pregnant, presented with primary pulmonary hypertension. Medical staff recommended abortion, as there was a significant probability carrying the pregnancy to term would kill or injure the mother. The family, the medical staff and the ethics committee (including Sr. Margaret) assented to the abortion.
Mr. Kristof displays the obnoxious arrogance of the morally certain. You see, it's about the "morally obtuse" hierarchy which tolerates pedophile priests excommunicating "a saintly nun" for assisting in procuring an abortion. Sister Margaret saved a life! She's a saint! Forget all about your backwards superstitions about abortion! Pedophile priest! White male hierarchy, in robes yet! Did I mention Sr. Margaret's a saint?
In support of Sr. Margaret's sainthood, Mr. Kristof cites an unnamed doctor at her hospital who writes:
[Sr. Margaret] is a kind, soft-spoken, humble, caring, spiritual woman whose spot in Heaven was reserved years ago. The idea that she could be ex-communicated after decades of service to the Church and humanity literally makes me nauseated.

True Christians, like Sister Margaret, understand that real life is full of difficult moral decisions and pray that they make the right decision in the context of Christ's teachings. Only a group of detached, pampered men in gilded robes on a balcony high above the rest of us could deny these dilemmas.
Well, pal, true Catholics know the Church's immutable position on the grave moral evil of abortion. It's right there in the Catechism of the Catholic Church, section 2271:
Since the first century the Church has affirmed the moral evil of every procured abortion. This teaching has not changed and remains unchangeable. Direct abortion, that is to say, abortion willed either as an end or a means, is gravely contrary to the moral law.
True Catholics know that it is an offense for which the penalty is excommunication. Again, right there in the Catechism, section 2272. Let's take a gander, shall we?
Formal cooperation in an abortion constitutes a grave offense. The Church attaches the canonical penalty of excommunication to this crime against human life. A person who procures a completed abortion incurs excommunication latae sententiae, by the very commission of the offense, and subject to the conditions provided by Canon Law. The Church does not thereby intend to restrict the scope of mercy. Rather, she makes clear the gravity of the crime committed, the irreparable harm done to the innocent who is put to death, as well as to the parents and the whole of society. (Citations omitted).
And, true Catholics know what excommunication latae sententiae means. That is, excommunication is automatic upon doing the act (eo ipso), without need for adjudication by an ecclesiastical judge. Basically, the act you've done is so evil, and so out of step with the Church, that you yourself has cut yourself off immediately from the Church. There's no debate to be had, and no defense for the sin. Note well, though, the "Church does not thereby intend to restrict the scope of mercy." The Church believes in the forgiveness of sins of those who truly repent. Excommunication need not be a life sentence.
And, Dr. Anonymous, true Catholics man up (even if they're women) and don't anonymously whine to a liberal New York Times columnist about the big, bad Church enforcing its clear rules. If it's not important enough for you to stand up for in front of God and man, keep your damn yap shut (said the anonymous blogger in an unintended moment of irony)!
'Puter leaves aside for the moment Mr. Kristof's baseless equation of the Church's treatment of pedophilia (rape) and abortion (murder). 'Puter will school Mr. Kristof in a later installment. Suffice it to say, Mr. Kristof is wrong.
Here's some free advice. Mr. Kristof, there's this amazing thing called teh intarwebs. In its labyrinthine tubes, one has access to all sorts of reference tools, such as the Catechism. In the future, you may want to use the Google and see what the Church actually teaches before going off half-cocked. Then again, in keeping with the finest NYT traditions, probably not.
Sadly, lost in all his moralizing haze, Mr. Kristof cannot see a plain truth. Sr. Margaret may have saved a life, but she just as certainly assisted in the taking of an innocent human life as well, that of an innocent child. In so doing, she fundamentally betrayed her nominal faith. And that's the real tragedy here.

Always right, unless he isn't, the infallible Ghettoputer F. X. Gormogons claims to be an in-law of the Volgi, although no one really believes this.
'Puter carefully follows economic and financial trends, legal affairs, and serves as the Gormogons' financial and legal advisor. He successfully defended us against a lawsuit from a liquor distributor worth hundreds of thousands of dollars in unpaid deliveries of bootleg shandies.
The Geep has an IQ so high it is untestable and attempts to measure it have resulted in dangerously unstable results as well as injuries to researchers. Coincidentally, he publishes intelligence tests as a side gig.
His sarcasm is so highly developed it borders on the psychic, and he is often able to insult a person even before meeting them. 'Puter enjoys hunting small game with 000 slugs and punt guns, correcting homilies in real time at Mass, and undermining unions. 'Puter likes to wear a hockey mask and carry an axe into public campgrounds, where he bursts into people's tents and screams. As you might expect, he has been shot several times but remains completely undeterred.
He assures us that his obsessive fawning over news stories involving women teachers sleeping with young students is not Freudian in any way, although he admits something similar once happened to him. Uniquely, 'Puter is unable to speak, read, or write Russian, but he is able to sing it fluently.
Geep joined the order in the mid-1980s. He arrived at the Castle door with dozens of steamer trunks and an inarticulate hissing creature of astonishingly low intelligence he calls "Sleestak." Ghettoputer appears to make his wishes known to Sleestak, although no one is sure whether this is the result of complex sign language, expert body posture reading, or simply beating Sleestak with a rubber mallet.
'Puter suggests the Czar suck it.