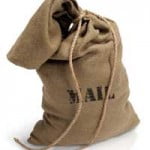 Your Mandarin received this dispatch from the royal surgeon regarding the flooding down south:
Dear Most Exalted and Terrible Mandarin,
I hope this missive from New Atlantis finds you well.
I thought I would update the Gormogons on how a local mini-natural disaster demonstrates how the culture of dependency has permeated even the ranks of the upper classes in this country.
Our fair city was deluged with 20+" of rain. There has been dramatic flooding in some neighborhoods. Indeed, even in our so-called upper class neighborhood, the houses with basements have had those basements flooded. As a consequence, some homes lost power, many more lost HVACs and hot water heaters. Of note, this is an affluent, albeit University type, neighborhood where BHO supporters outnumber detractors.
The good Samaritans that we are, we had some of our neighbors over for dinner. One guest made the statement that they are hopeful that New Atlantis will be declared a state, if not a national disaster area. That way, they will be able to apply for relief to help cover the loss of their HVAC and hot water heater. Mrs. Dr. J (who has been previously described as to the right of Dr. J) asked them if they had flood insurance (as we do). They, did not.
Now, Dr. and Mrs. Dr. J were very polite hosts, completely compassionate to our neighbors who may have suffered a significant financial set back. This is not this family's first natural disaster. A large and significant one brought them to New Atlantis. That being said, it would never have dawned on Dr. and Mrs. Dr. J to apply for funds to replace our HVAC and/or hot water heater. We would have either filed a claim on that flood insurance, OR we would have written a check, cursing under our breath over the bad luck (we were blessed that we needed to do neither). One could make the argument that this was simply a well deserved tax refund for these unfortunate tax-payers (they do earn enough to pay income tax to the federal government). The amount this family probably paid in income tax would have more than covered the cost of an HVAC and hot water heater. In a manner of speaking this could be a de-distribution of wealth.
More than anything else, what shocked me is that there was such a reflexive looking to the government for assistance for something that one could reasonably expect to be an annoying (perhaps VERY annoying) financial set back for someone living in a rather affluent neighborhood, such as ours.
As a good host, Dr. J. poured his guests more wine and took another bite of his pork chop.
Warmest Regards,
Dr. J.
Gormogon Mid-South Operative
And here is a post-script to the original message:
I just received an email today from the grand high poobah at New Atlantis's Greatest Medical Center, aka Dr. J's workplace. We as an institution are going to reach out and help to take care of our own who were most adversely affected by this diluvian experience, with time, emotional support and what appears to be financial support. Again, yet another example of what makes New Atlantis, and New Atlantis's Greatest Medical Center a great place. People are helping each other, even before BHO can jet in with so-called help from Washington.
Your Mandarin salutes and thanks Dr. J and his colleagues for taking the time to step in and assist their community without the aid and assistance of the federal government. Once again Dr. J is a fine example of self-sufficiency and being charitable. This is in stark contrast to those that believe that self-sufficiency is a job best left to the government to take care of, and that charity starts at the House of Representatives instead of at home.

The Mandarin, whose real name is 吏恆, joined the order in 1309, and introduced the Gormogons into England during the 18th Century.
The Mandarin enjoys spending time with his pet manticore, Βάρἰκος, or Barry (who can be found in the Bestiary). When not in the Castle…well, frankly, nobody is quite sure where he goes.
The Mandarin popularized the fine art of "gut booting," by which he delivers a powerful kick to the stomach of anyone that annoys him. Although nearly universal today, the act of gut booting or threatening someone or something with a gut boot is solely due to him.