The Jurisprudence that Dare Not Speak Its Name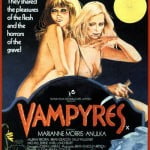 Well said, 'Puter. Wrong, but well said.
Here's the thing. Let's presume she's a lesbian. To draw a straight line from that to her disgraceful keeping military recruiters out of HLS and her presumed support of gay marriage is easy—and may well be correct—but to take it as a given is to succumb to a vulgar Marxism where one's views are necessarily determined by one's group membership (and only those suffering from false consciousness disagree).
Kagan should be asked very tough questions about the legality and constitutionality of both those issues (and the much larger constitutional questions they lead to), and she should not answer—and should not be allowed to answer—"well, as a lesbian…" as that's a fallacious argument from authority and appeal to emotion.
That said, to assume her being pro-whatever because she's a lesbian is just identity politics. Presumably, then, if she opposed said policies, she'd be an inauthentic lesbian? An Uncle Sappho? If we want to let blacks differ on affirmative action, women on abortion, gays on gay marriage, etc., we need to be very, very careful about making statements about beliefs stemming from "who people are."
Kagan's caginess about her sexuality seems to be of a piece with a general caginess about her beliefs. Her general vagueness about her legal views is absolutely a problem, but it stops there. She seems to be the apotheosis of a stealth nominee. Let's all thank the Democrats who hounded Robert Bork (whom God put on this earth to be a Supreme Court justice) for the fact that "no paper trail" is now considered an asset.
Usually it's the left which raises the flag of immutable identity ("the personal is the political!") to justify something (as it stops reasoned argument), and I don't think it behooves us to pick up that standard now. Question her to an inch of her life on her views, her reasons for not expressing them, etc., but leave her love life out of it, please.
Update: Oh, hey, look. the Czar beat me to it. Nevermind.

Don't ask impertinent questions like that jackass Adept Lu.