The Gormogons wish Beau Biden a speedy and complete recovery [Updated]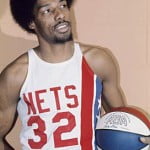 Update: Now with pictures! That Dr. J had sent originally, but the Volgi just noticed. He blames the Liao Drug.
But, you may be asking yourself, how does a healthy 41-year-old get felled by a stroke out of the blue? Well, the Gormogons can provide you two potential answers, courtesy of Dr. J, as well as some related implications for health care in the U.S.:
Your Notoriousness,
I would first like to wish Delaware Attorney General a speedy recovery from his recent stroke. Recent reports suggest that he is recovering nicely.
Many of the Gormos' readers may be wondering why such a young healthy and robust young man was felled by a stroke? He doesn't fit the typical profile (advanced age, smoker, high blood pressure, etc.) of a stroke patient. The reason for this is that he probably has a PFO, or patent foramen ovale. A PFO is a hole between the left and right atria that is present when we are in utero. The hole shunts blood away from the lungs, since babies in utero do not use their lungs, they 'breathe' through the placenta. This hole, along with the ductus arteriosis, a second shunt, typically close after birth. About 1/4 of foramen ovales do not close. Individuals with this hole are at risk of a stroke if a small clot should wander through the hole and travel to the brain. In folk without these shunts, thes clots are typically filtered out by the lungs. This is probably what happened with Mr. Biden. The question is what is on the horizon for Mr. Biden.
Alternatively, the etiology of his stroke is a clot in the left atrium due to atrial fibrillation. While unusual, atrial fibrillation can present as a stroke in a young person. This arrhythmia is more typically seen in older, hypertensive individuals.
The standard of care at present is the use of a blood thinner, either aspirin or more typically warfarin (Coumadin), and should a second stroke occur, a cardiologist can perform a cardiac catheterization procedure where the hole is plugged with an occlusion device, much like the Amplatzer device.
There are clinical trials that are ongoing to determine if the Amplatzer device is better for initial cryptogenic stroke in a patient with a PFO than anticoagulation therapy, and even if they should be closed prophylactically, if discovered. Recall, 1 in 4 has this hole in the heart. It is even unclear if they should be closed if detected during open heart surgery, because there is risk of clot forming on the stitch resulting in stroke in the short term, and that may outweigh longterm benefit.
Now, warfarin is a pain in the neck to manage. One has to get blood tests on a regular basis (weekly initially, and ultimately monthly) in order to adjust the dose of the drug. The good news is that there is a new blood thinner on the horizon, to be FDA approved in the fall in all likelyhood. It is approved for use by the NHS in Britain for the prevention of blood clots during hip and knee surgery (a 28 day course of drug in studies). At ~£4 a day, it will not be likely approved for other indications that require 6 months or indefinite use, as it is about 10x the price of warfarin, including the monitoring according to NHS.
It is expected to get approval in the U.S. for atrial fibrillation and possibly treatment of deep venous thrombosis/pulmonary embolus, but not for the prevention of blood clot formation in orthopedic patients, as the U.S. standard of care is different than the British.
This all being said, the big question is what does the future hold for cryptogenic stroke management in America.
One can go into the 'Way Back Machine" to 2005. David Asman (Wall Street Journal) was in the UK when his wife had a similar stroke. He gives a fair and balanced report of their experience in the UK and US. The reader's can see for themselves.
In addition to Mr. Asman's cogent analysis, there would be more acute ramifications. Up front, one would suspect R&D would slow down on devices such as the Amplatzer if they do not appear to be medical 'game changer's' for a significant number of individuals. Furthermore they will cost 2.5% more than they previously did, simply from the 2010 health care reform tax. R&D for medications that would not make a national formulary would also slow down. This would affect targeted agents for cancer (which can cost thousands of dollars a dose), and even novel drugs such as dabigatran which have a greater unit cost (despite a greater convenience factor) than their archaic competitors.
Warmest Regards
Dr. J.
Royal Surgeon to the Gormogons

Don't ask impertinent questions like that jackass Adept Lu.