The Gormogons remember the dead.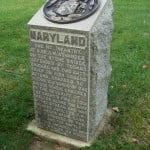 Nonetheless, a universal connection links every living American with those who have fallen or will fall in American wars and overrides the lapses in sustaining and honoring their memories. We are and shall be connected to them by debt and obligation. Though if by and large we ignore the debt we owe to those who fell at Saratoga, Antietam, the Marne, the Pointe du Hoc, and a thousand other places and more, our lives and everything we value are the ledger in which it is indelibly recorded. And even if we fail in the obligation, it is clear and it remains.
Mark Helprin waxes in the WSJ.

Don't ask impertinent questions like that jackass Adept Lu.