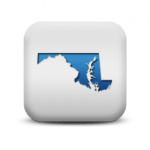 GorT lives in* the blue state of Maryland. It's been a democrat stronghold (or should I say stranglehold) as long as I can remember it. There are the few exceptions (former Gov. Ehrlich and Lt Gov Steele in recent memory) but by and large the state and many of its counties are run by democrats. Note that while the national media blasted Bush for squandering a budget surplus left by President Clinton (details of which are debatable), they remain oddly quite when now-Governor Martin O'Malley (D) has squandered a budget surplus left by former Governor Bob Ehrlich (R). But our regular readers know all too well what's at the root of this.
Now the Montgomery County Council (the legislative body comprised of 9 members – all democrats) have quiet plans to pass County Executive Ike Legget's (D) proposal to increase the fuel-energy tax by 39.6%. In Mr. Leggett's request for this legislation, he states:
Because the energy tax is a broad-based tax, its impact of families is reduced by the fact that it is paid by businesses and households, and all levels of government, including federal agencies located in the County (that currently do not pay any other major County tax).
Sigh. Where to start? First, the impact to families is reduced because it is paid by "households". Who are the families if they aren't the households in the county? Second, the impact to families is reduced because it is paid by businesses is just another example of under educated democrat thinking. Businesses do not pay taxes. Consumers pay taxes levied on businesses by way of increased costs on goods and services. Businesses are not just going to reduce their profits to pay this new tax. Third, all levels of government are going to pay this tax (with some odd parenthetical exception) and therefore reduce the impact to families? Well, that's partially true in that federal agencies located in the county that pay this tax will now draw upon the national taxpayer base to do so. State and local agencies are funded through Maryland taxpayers, so really, it is an INCREASED impact to families as we have to pay for our usage as well as the usage of some portion of federal and all of the state and local government agencies' energy usage tax increase. And I'm sure these agencies are real efficient.
In addition to that nonsense, the County Council is also considering legislation to impose an excise tax on "major emitters" of carbon dioxide. They've deemed this an appropriate course of action with the broad statement: "The EPA has found that greenhouse gases in the atmosphere endanger both the public health and the environment for current and future generations." Ok, please show me the proof of that. The last time I checked, the science is still not settled on this. But read into the bill's materials and you'll find the following:
A $5 per ton tax on Mirant (a coal-fired plant in the county) will have no discernable (emphasis removed) impact on PEPCO ratepayers according to Pepco officials who have analyzed the proposed tax. PEPCO buys its power in an auction; if Mirant's power is not competitive, it will not be purchased; and Mirant does not have enough "market power" to raise to price of power unilaterally.
It continues to echo the same misguided sentiment that because Mirant has available cash, the tax would be payable by the company rather than via increases in rates. This is at a time when the county has just lost a regional competition for the local headquarters for Northrup-Grumman. So instead of addressing the crux of the problem, identified by NG in its choice, of a poor economic environment for businesses, Maryland is increasing taxes on businesses (and therefore people) and, in the case of Mirant, actively seeking to drive a business out of business in the county. And at a time when jobs are key, the County is willing to contemplate actions that will potentially close a business employing state and county residents.
Does anyone see a problem with this? Click through the link above to see a snapshot of these shortsighted idiots in charge of the county. These are of the same ilk as the idiots running Congress and the Executive branch of the federal government now. So for all that energy savings that you're hoping for – get ready for the government to put the screws to you.
* the Red Dot is an inside joke, just deal with it.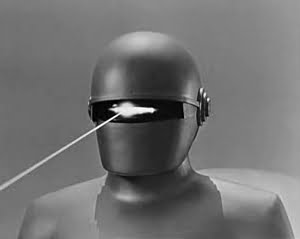 GorT is an eight-foot-tall robot from the 51ˢᵗ Century who routinely time-travels to steal expensive technology from the future and return it to the past for retroinvention. The profits from this pay all the Gormogons' bills, including subsidizing this website. Some of the products he has introduced from the future include oven mitts, the Guinness widget, Oxy-Clean, and Dr. Pepper. Due to his immense cybernetic brain, GorT is able to produce a post in 0.023 seconds and research it in even less time. Only 'Puter spends less time on research. GorT speaks entirely in zeros and ones, but occasionally throws in a ڭ to annoy the Volgi. He is a massive proponent of science, technology, and energy development, and enjoys nothing more than taking the Czar's more interesting scientific theories, going into the past, publishing them as his own, and then returning to take credit for them. He is the only Gormogon who is capable of doing math. Possessed of incredible strength, he understands the awesome responsibility that follows and only uses it to hurt people.