Fan Mail On A Cosmic Scale…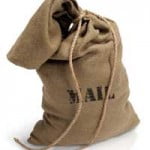 Your Mandarin received this inquisitive note today from the royal surgeon concerning a matter of cosmic importance:
Dread and Awful Mandarin,
The south equatorial belt of Jupiter (that nifty stripe just north of the Great Red Spot) disappeared while the Jovian sphere was on the opposite side of the Sun from us.
http://www.tgdaily.com/space-features/49737-one-of-jupiters-belts-disappears
Was this your doing, or the Cybermen from the planet Mondas, the twin sphere that shares our orbital path around the Sun?
Inquiring minds want to know…
Your Royal Surgeon,
Dr. J
P.S. – When will you be putting it back?
Well Dr. J, your Mandarin can neither confirm nor deny that I or any other Gormogon had anything to do with this disappearance on the advice of our attorneys. But if I did have anything to do with it, and I am not saying that I did, but just hypothetically I would have expunged that awful red-spot. I mean really, it's like a spaghetti sauce stain on the Czar's shirt, but on a slightly larger scale.
And regarding the Cybermen from the planet Mondas, well let's just say that they don't have the grapes to pull off a caper like this.
As far as the putting back of said stripe, just rest assured in the fact that stripes will come back in to fashion soon. Until then, you will have to settle for floral patterns and plaids.

The Mandarin, whose real name is 吏恆, joined the order in 1309, and introduced the Gormogons into England during the 18th Century.
The Mandarin enjoys spending time with his pet manticore, Βάρἰκος, or Barry (who can be found in the Bestiary). When not in the Castle…well, frankly, nobody is quite sure where he goes.
The Mandarin popularized the fine art of "gut booting," by which he delivers a powerful kick to the stomach of anyone that annoys him. Although nearly universal today, the act of gut booting or threatening someone or something with a gut boot is solely due to him.