You know about whom we haven't talked in a while?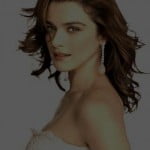 Gormogon favorite Rachel Weisz.
She's gonna be in some new Jackie O biopic or other. So there's your news hook. Let's all enjoy this picture, shall we?
Shh.
Shh.
She's pretty like a princess.
You're welcome.

Don't ask impertinent questions like that jackass Adept Lu.