McCarthy may have been a drunken bum…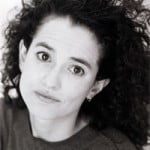 …and demagogue but that doesn't mean he was wrong about everything. Writes Ron Radosh:
That is precisely why the new article by Jennifer Delton is of such importance. For the first time, a young historian at a major liberal arts institution has dared to challenge the consensus view, and to declare that it is time for mainstream historians to acknowledge that their old framework of studying the "McCarthy era" was both misleading and incorrect. As she says near the beginning of her article, "New evidence confirming the widespread existence of Soviet agents in the U.S. government makes the Truman administration's attempts to purge Communists from government agencies seem rational and appropriate—even too modest, given what we now know." (my emphasis)

That remark alone is quite different from the conventional analysis offered by historians of the period: that it should not be called the McCarthy Era, but the Truman era of repression, since it was Truman who paved the way for McCarthy's rise to power, by acting as if there was an actual Communist threat. Moreover, Delton continues to argue that even if the Communists were not among those who became actual KGB agents, whether in unions or political groups or in Hollywood, "there were still good reasons for liberals to expel Communists." Rather than accept the framework of the Popular Front so beloved by the Left and by left-wing historians, who continue to think workers and Americans could not make real progress unless liberals and Communists cooperated in the post-war era, Delton notes that the Communists "were divisive and disruptive," could cripple the groups they entered, and harm their very ability to attain their desired ends.

Don't ask impertinent questions like that jackass Adept Lu.