Mailbag: Who Gets Drilled And Who Gets Screwed?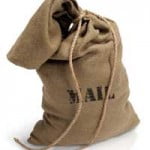 Gormogon royal surgeon Dr. J. takes time off from scraping asbestos containing material's out of 'Puter's lungs to ask:
Is it me, or does this smack of electoral patronage?
Alaska is not a strategic electoral target for BHO in 2012, but Virginia is a linchpin for reelection. You know the Chicago way best of all the Gormo's and I would love to know your opinion.
Well, attention-paying readers already know that Barack Obama does not use the Chicago way of doing business because he is a total outsider to the system. His Chicago-style politics are in fact an invention of a sadly misinformed right-wing media. If he did use them, he would be vastly more successful at getting things done and less of a blatant leftist. So we cannot help you much there.
However, the Mandarin has this all figured out, and we take some liberty in quoting him here. The President is intending to create a false image of reaching out to conservatives by going for oil drilling. This not only bumps him in the polls (with moderates, that is), but also gets the oil companies off his backs. Further, he now sweetens the pot for Cap and Trade legislation by claiming this as a giveback. Of course, this can work for him. But his liberal constituents need not worry: his choice of the Eastern seaboard and Gulf Coast of Florida will virtually guarantee that an EPA environmental review will forbid any actual drilling. Remember that train to nowhere he was building in Florida? Guess who nixed it? The EPA, after an environmental assessment kiboshed the construction. So the local Democrats get the money, but won't ever have to spend it on an actual light rail system. So it won't be his fault that the drilling never occurred…which will be revealed only after Cap and Trade gets passed thanks to his concessions to the oil industry.
There is the game plan. Enjoy!
Note: The Czar is delighted to read that 'Puter believes the Castle hot tub is geothermically heated. If he had any idea what really warms that water, he would be like the Czar and avoid that hot tub to the point of rejecting any form of bathing or personal hygiene.

Божію Поспѣшествующею Милостію Мы, Дима Грозный Императоръ и Самодержецъ Всероссiйскiй, цѣсарь Московскiй. The Czar was born in the steppes of Russia in 1267, and was cheated out of total control of all Russia upon the death of Boris Mikhailovich, who replaced Alexander Yaroslav Nevsky in 1263. However, in 1283, our Czar was passed over due to a clerical error and the rule of all Russia went to his second cousin Daniil (Даниил Александрович), whom Czar still resents. As a half-hearted apology, the Czar was awarded control over Muscovy, inconveniently located 5,000 miles away just outside Chicago. He now spends his time seething about this and writing about other stuff that bothers him.