Mailbag: Thank Goodness We Avoid the News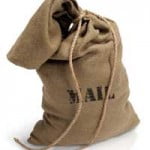 The head of our Gormogon air force (and no, we do not call him the Air Head) writes a hastily scrawled note (oddly in Thelma Todd's blood):
Your Czarness:
Thank you for continuing your mission of enlightenment and world domination.
Re: https://www.gormogons.com/2010/03/numbers-are-in.html…
I am oddly encouraged by this poll. We have circa 310 million people in the US. I don't know haw the poll determines who is a "viewer", i.e. does it include infants and household pets?, but if the numbers are grossly correct, there are less than 5 million prime time viewers for all national cable news channels. That tells me that something like 305 million are either watching something else or not watching anything at all. There is hope.
Thank you./ erc
You are quite welcome. And thank you for your very kind words regarding our little, cozy plot to take over the entire world. There is good news and bad news: the vast majority of Americans shun cable news channels during prime time! The bad news is that they are all staring at Ellen DeGeneres finding yet another wackily polite way to inform every single Idol contestant than they suck. Really badly, too.
The Mandarin, though, finds one encouraging thing about this year's American Idol: you can watch for about forty minutes without a single reference to Lady Gaga. Try that on any other channel!

Божію Поспѣшествующею Милостію Мы, Дима Грозный Императоръ и Самодержецъ Всероссiйскiй, цѣсарь Московскiй. The Czar was born in the steppes of Russia in 1267, and was cheated out of total control of all Russia upon the death of Boris Mikhailovich, who replaced Alexander Yaroslav Nevsky in 1263. However, in 1283, our Czar was passed over due to a clerical error and the rule of all Russia went to his second cousin Daniil (Даниил Александрович), whom Czar still resents. As a half-hearted apology, the Czar was awarded control over Muscovy, inconveniently located 5,000 miles away just outside Chicago. He now spends his time seething about this and writing about other stuff that bothers him.