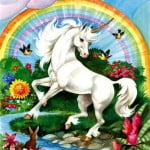 Democrats and Republicans both seem to be misreading public resistance to ObamaCare. From 'Puter's perspective from the geothermally heated hot tub at Castle Gormogon, the core of America's discontent is easy to divine.
It's not the primarily the taxes, or the spending, or even the notion that the government's getting involved in your personal business. Sure, that all feeds the smoldering resentment, but it's not the primary cause. The primary cause of America's resistance is the nagging sense that we simply can't pay for another massive Great Society-style entitlement program.
Social Security is now paying out more than it's taking in, effectively going broke more quickly than expected. Medicaid is bankrupting the states. Medicare is a fiscal time bomb, and everyone knows it. What's Congress' response? Hammer through another massive entitlement. Sure, President Obama and the Obama-ettes in Congress have the albatross of ObamaCare hanging around their collective neck, but not so fast, Republicans. Remember Medicare Part D, the prescription drug giveaway for senior citizens? You're in no position to cast the first stone either.
'Puter's been saying it for years. In New York, he has absolutely zero hope of a social conservative ever getting elected to statewide office. But 'Puter would vote in a heartbeat for a fiscally conservative liberal, if there is such a thing.
What would such a creature look like? In all likelihood, such a creature is every bit as mythical as the unicorn pictured above (picture taken from the custom paint job on the side of the Castle Gormogon Airport Shuttle). If a fiscally conservative New York Democrat existed, it would believe in paying for what it mandates, even if such programs are crazy liberal. It would be for lower taxes and less spending, but the spending would be for socially liberal programs. Heck, 'Puter could probably make his peace with this set up.
Alas, 'Puter doesn't believe a socially liberal world view is compatible with fiscal conservatism, and the current record bears him out. The most liberal states are in the most fiscal trouble. New York, California, Ohio, Michigan, New Jersey. It's a who's who of bleeding heart wealth redistributors who have driven business, and wealth, to friendlier climes, all in the name of "social justice" or "the children" or "the elderly."
So 'Puter guesses New York's just going to have to go about it the old fashioned way. Have the childish liberal spendthrifts crater the state, at which point grown up fiscal conservatives will do all the heavy lifting to set things right. It seems it should be easier than this, though.
Mark 'Puter's words. The candidates that are successful in November will be those credibly espousing fiscal conservativism. America knows it's broke. America's looking for someone to provide a path out of this fiscal mess.

Always right, unless he isn't, the infallible Ghettoputer F. X. Gormogons claims to be an in-law of the Volgi, although no one really believes this.
'Puter carefully follows economic and financial trends, legal affairs, and serves as the Gormogons' financial and legal advisor. He successfully defended us against a lawsuit from a liquor distributor worth hundreds of thousands of dollars in unpaid deliveries of bootleg shandies.
The Geep has an IQ so high it is untestable and attempts to measure it have resulted in dangerously unstable results as well as injuries to researchers. Coincidentally, he publishes intelligence tests as a side gig.
His sarcasm is so highly developed it borders on the psychic, and he is often able to insult a person even before meeting them. 'Puter enjoys hunting small game with 000 slugs and punt guns, correcting homilies in real time at Mass, and undermining unions. 'Puter likes to wear a hockey mask and carry an axe into public campgrounds, where he bursts into people's tents and screams. As you might expect, he has been shot several times but remains completely undeterred.
He assures us that his obsessive fawning over news stories involving women teachers sleeping with young students is not Freudian in any way, although he admits something similar once happened to him. Uniquely, 'Puter is unable to speak, read, or write Russian, but he is able to sing it fluently.
Geep joined the order in the mid-1980s. He arrived at the Castle door with dozens of steamer trunks and an inarticulate hissing creature of astonishingly low intelligence he calls "Sleestak." Ghettoputer appears to make his wishes known to Sleestak, although no one is sure whether this is the result of complex sign language, expert body posture reading, or simply beating Sleestak with a rubber mallet.
'Puter suggests the Czar suck it.