A Democratic Tea Party Candidate? True!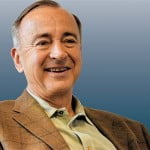 A story you likely have not heard, because it makes the mainstream media look increasingly more stupid about politics: the Tea Party movement in Idaho has endorsed a democrat for US representative.
And it happened. Walt Minnick, a lifelong democrat, received the endorsement due to his track record on voting against government spending and waste. This came as a total surprise to leading GOP candidate Vaughn Ward, who is incredulous that the Tea Party would dismiss his own conservative background to pick a democrat.
This should actually serve as serious warning to the GOP. The problem is that the GOP has been arrogantly counting on Tea Party support, despite fairly specific admonitions by party chairman Michael Steele that this exact sort of turnaround can happen. The Tea Party folks in Idaho looked at the backgrounds, positions, and statements of the major candidates (including three Republicans) and concluded, reasonably, that Minnick actually offers a more sensible view of government. Minnick, lately, has been an outspoken critic of Speaker Nancy Pelosi and her Progressive brood.
The Czar has no trouble understanding this, and even expects to see one (possibly two) other such endorsements. Generally speaking, GOP candidates ought to be confidant that they will receive the Tea Party votes—it is a rare Democrat who actually advocates Tea Party ideals. But apparently Walt Minnick is just such a creature. If the GOP wants Minnick's campaign to go tango-uniform, then they need to present candidates who are even more fiscally conservative than these rare, beautiful creatures.
And as the waning years of the Bush administration proved, Republicans can be just as good at spending other people's cash as the most rabid Democrat. Do not count on the elephant symbol to win you votes in 2010: the public has gotten much, much smarter than that.
The best part of this story is the lack of coverage—simply because the media cannot comprehend this. The Czar pictures an old DOS command prompt, silently flashing a cursor in a sea of black, unable to process anything on its own, and waiting for the New York Times to explain to them in a series of commands what must have actually happened so they can write about it further. Your Volgi assures us that the current crop of journalists have never been better educated; the Czar maintains they have never been more ignorant on matters of basic comprehension. Both positions are correct.

Божію Поспѣшествующею Милостію Мы, Дима Грозный Императоръ и Самодержецъ Всероссiйскiй, цѣсарь Московскiй. The Czar was born in the steppes of Russia in 1267, and was cheated out of total control of all Russia upon the death of Boris Mikhailovich, who replaced Alexander Yaroslav Nevsky in 1263. However, in 1283, our Czar was passed over due to a clerical error and the rule of all Russia went to his second cousin Daniil (Даниил Александрович), whom Czar still resents. As a half-hearted apology, the Czar was awarded control over Muscovy, inconveniently located 5,000 miles away just outside Chicago. He now spends his time seething about this and writing about other stuff that bothers him.