"All The News That's Sh-t In Print"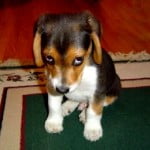 In 'Puter's estimation, this post's title is a more accurate descriptor of the New York Times' current journalistic standards than its stated motto. One need look no further than the NYT's knowingly misleading coverage of the ongoing pedophilia scandal engulfing the Roman Catholic Church.*
William McGurn in today's Wall Street Journal savages the NYT's coverage, calling out NYT reporter Laurie Goodstein by name for her knowing omission of material facts in her story regarding the scandal. Ms. Goodstein conveniently failed to mention that the primary source for her story is a plaintiff's lawyer specializing in suing Catholic dioceses for torts arising from alleged sexual abuse of children by priests. Further, Ms. Goodstein failed to mention in her article documents of which she was fully aware that gave lie to her premise that molesting priests were not punished.
Mr. McGurn gave Ms. Goodstein a chance to redeem herself by admitting she purposely ignored material evidence in order to misrepresent the truth surrounding the scandal. Mr. McGurn put it thus:
When asked if she knew of these letters [indicating priests had in fact been disciplined repeatedly contrary to her thesis], Ms. Goodstein did not directly answer, saying her focus was on what was "new," i.e., "the attempts by those same bishops to have Father Murphy laicized."
'Puter calls B.S. on Ms. Goodstein. 'Puter's now going to say what Mr. McGurn was polite enough to omit from his opinion piece. Ms. Goodstein is at best an incompetent journalist. She neglected to include relevant information of which she has not denied knowledge in a piece that savaged an entire religion. At worst, Ms. Goodstein is a libelous harpy using her position to falsely taint public perception of an entire group of people. 'Puter does not render his opinion here lightly.
Ms. Goodstein had exculpatory information in her knowledge or possession. She actively chose to omit such exculpatory, or if you prefer, explanatory, information from her article. As a result of her knowing manipulation of facts, in cooperation with a primary source set to reap financial gain from her libel, Ms. Goodstein intentionally misled her readers. This is not journalism; this is character assassination. If the NYT wonders why its influence, reputation and revenue are circling the bowl, here's People's Exhibit 1.
The NYT should publicly discipline Ms. Goodstein, and print a correction and/or retraction of her hit piece.
*'Puter in no way intends this post to be taken as a defense of pedophile priests within the Roman Catholic Church, nor of the individuals who assisted the molesters by covering their tracks. This post is rather a direct attack on the Orwellian manipulation of public perception by liberal media for the express purpose of furthering a leftist agenda.

Always right, unless he isn't, the infallible Ghettoputer F. X. Gormogons claims to be an in-law of the Volgi, although no one really believes this.
'Puter carefully follows economic and financial trends, legal affairs, and serves as the Gormogons' financial and legal advisor. He successfully defended us against a lawsuit from a liquor distributor worth hundreds of thousands of dollars in unpaid deliveries of bootleg shandies.
The Geep has an IQ so high it is untestable and attempts to measure it have resulted in dangerously unstable results as well as injuries to researchers. Coincidentally, he publishes intelligence tests as a side gig.
His sarcasm is so highly developed it borders on the psychic, and he is often able to insult a person even before meeting them. 'Puter enjoys hunting small game with 000 slugs and punt guns, correcting homilies in real time at Mass, and undermining unions. 'Puter likes to wear a hockey mask and carry an axe into public campgrounds, where he bursts into people's tents and screams. As you might expect, he has been shot several times but remains completely undeterred.
He assures us that his obsessive fawning over news stories involving women teachers sleeping with young students is not Freudian in any way, although he admits something similar once happened to him. Uniquely, 'Puter is unable to speak, read, or write Russian, but he is able to sing it fluently.
Geep joined the order in the mid-1980s. He arrived at the Castle door with dozens of steamer trunks and an inarticulate hissing creature of astonishingly low intelligence he calls "Sleestak." Ghettoputer appears to make his wishes known to Sleestak, although no one is sure whether this is the result of complex sign language, expert body posture reading, or simply beating Sleestak with a rubber mallet.
'Puter suggests the Czar suck it.