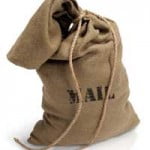 Gormogon operative DA writes in to your Mandarin with the following:
Howdy mate… I know its probably not the right sort of respectful tone to take on of the Gormogons, but saying mate is ingrained in me, much to the chargrin of my parents and my wife (all of whom I occasionally also call mate due to force of habit). I've only been reading you guys for a year or so now, but you are one of the links I hit every morning for a nice dose of humour mixed with snark and honesty.
A short snippet from slashdot lead me to a summary of an article at the Guardian there's also transcript of the interview if you want all the details, but after looking up the Gaia hypothesis to check it was the bullshit tree-hugger crap I feared it was the summary was enough – I felt dirty in my mind, a place hard to point out on the doll where the bad man touched me.
Anyway a summary of a summary for you: Some famous climate change "scientist" (he's claiming the whole world being one big organism has been proved, so should be a theory now, so I'm pretty damn sure he deserves the scare quotes even though I normally detest the habit, but its the best way I convey the need to strip him of any authority he has) is suggesting that Climate Change is so important that democracy should be put on hold so we can get our shit together. I know rule by knowledgeable tyrants has been a popular idea ever since Plato, but you've got to worry about their benevolence. After all, not everyone can be as sensible and well adjusted as our true leaders, the Gormogons, and since I'm certainly not down with the in-crowd of hippies, there's no way I'd want them for dictators.
Anyway, I better get back to work, my students are starting to finish up their work as this weeks reward for neatness and accuracy is a Gormogon lego set, so they're all trying their little hearts out (and the indoctrination is going great guns), so I'll wrap this up saying I love the work you guys put in, and really appreciate it!
Well DA we appreciate you frequenting the site and helping to further the indoctrination of the future Gormogon operatives. For your efforts, you may have already received via carrier pigeon a complete set of commemorative shot glasses from Gormogicon 1782.

The Mandarin, whose real name is 吏恆, joined the order in 1309, and introduced the Gormogons into England during the 18th Century.
The Mandarin enjoys spending time with his pet manticore, Βάρἰκος, or Barry (who can be found in the Bestiary). When not in the Castle…well, frankly, nobody is quite sure where he goes.
The Mandarin popularized the fine art of "gut booting," by which he delivers a powerful kick to the stomach of anyone that annoys him. Although nearly universal today, the act of gut booting or threatening someone or something with a gut boot is solely due to him.