Iran v. Israel, Saudi Arabia, Egypt…and Biden?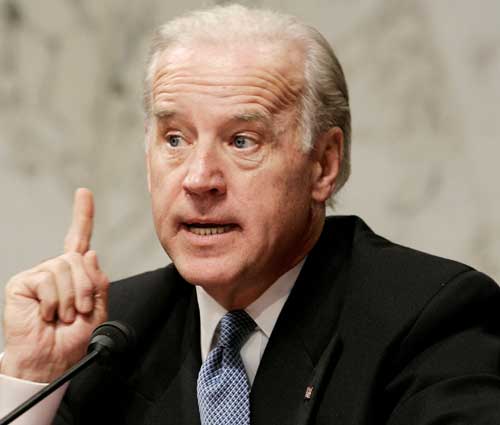 So evidently, Joe Biden has given Israel permission to take on Iran. By that, we mean hardball. Yeah, the US would like to see Iran negotiate, but "If the Netanyahu government decides to take a course of action different than the one being pursued now, that is their sovereign right to do that. That is not our choice."
So the Czar immediately thinks, "Wait a minute. Does this mean POTUS Obama is backing off his Cairo speech about Israel needing to sit back while the US does nothing, or is Joe Biden talking out of school again?" The Czar quickly discovered he is not the only one wondering this.
But curiously, there comes word Saudi Arabia has given Israel flyover rights for an Iranian strike. In some respects, this is bigger news—because it means Saudi Arabia is publicly admitting Israel has military rights to an Arab country's airspace in her own defense.
Of course, what it also means is that Saudi Arabia, and perhaps much of the Arab world, now recognizes that the United States would rather focus on the debate team than take on the school bully. Hell, if America isn't going to take on Iran, the Saud family seems to realize, maybe we let Israel out of her cage for a day. As reported here and elsewhere, Saudi Arabia had much to gain from the almost-fall of the mullahs; as reported here and nowhere else, there is some reason to think Saudi Arabia helped push the protests financially.
And they wouldn't be alone. Egypt appears to have granted the Israeli Navy access to the Suez Canal for no apparent reason, with an Israeli submarine already passing through it to reach the Red Sea. A single submarine could do a lot of damage in terms of providing local command and communications to a rapid deployment air force strike far from home, as well as provide critical backup should the going get even rougher (say, a couple of missiles thudded into intervening Iranian air defense installations).
Not to sound conspiratorial, but there are few perfect coincidences in politics: Iran nearly stumbles and falls, Biden states no less than three times that Israel's gotta do what Israel's gotta do, and Saudi Arabia grants flyover allowances to Israel within 24 hours, while the Egyptians readily allow an Israeli submarine through the Suez. Naturally, Israel would prefer to negotiate with Iran; but if you plan to negotiate with the Israelis, you would be well-advised to know what you're doing. 'Cuz their fallback plans are brutal.
Thank goodness Biden said what he did; because if it all goes to hell and Israel cleans up Iran's nuclear problem, it would be a piss-poor reflection on the United States—of Carteresque propotions—that the world was able to do it without our involvement at all. At least Biden creates some sense that we're still putting skin in the game of foreign affairs. Even if it was another Biden cuckoo bird, and even if (we hope) diplomacy solves the problem without loss of life, at least we were doing something.

Божію Поспѣшествующею Милостію Мы, Дима Грозный Императоръ и Самодержецъ Всероссiйскiй, цѣсарь Московскiй. The Czar was born in the steppes of Russia in 1267, and was cheated out of total control of all Russia upon the death of Boris Mikhailovich, who replaced Alexander Yaroslav Nevsky in 1263. However, in 1283, our Czar was passed over due to a clerical error and the rule of all Russia went to his second cousin Daniil (Даниил Александрович), whom Czar still resents. As a half-hearted apology, the Czar was awarded control over Muscovy, inconveniently located 5,000 miles away just outside Chicago. He now spends his time seething about this and writing about other stuff that bothers him.