As evidenced by recent family discussions, opinion pieces, protests riots, and the stances being taken by democrat leaders, the left side of the aisle has become unhinged.  GorT tends to believe that they are following the "six stages of grief":
Shock – that pretty much came and went on November 8th and maybe the morning of November 9th.  Heck, I was shocked.  Here we are as a country and as much mocking and ridicule that the left (i.e. SNL, Colbert, etc.) could throw at him, Trump won*.  Many on both sides of the aisle had that holy sh!t he's the President ?!?!
Denial – we saw this for a few weeks following election day – the pushes for abolishing the Electoral College, the push for the electors to not vote with the results from their states, recounts, etc.  It just cannot be.
Anger – I might argue that we're presently in this phase.  The violence and destruction demonstrated at various events, the visceral reactions on social media, and likely the discussions around holiday family tables in politically diverse families all exposed the anger by the liberals.
Bargaining – will we see this next?  I doubt it. Although, one could argue that some on the left (i.e. Matthew McConaughey's recent "let's give him a chance" pitch might qualify) are starting to edge into this.  But in the political sphere, I've heard nothing but obstructionist talk…talk that would make them hugely hypocritical but what politician doesn't have some of that built-in anyway?
Depression – GorT worries about this phase. There are many in this country that could get really depressed over this.  Hopefully, the policies and direction that this new administration enacts will prove some of their worse fears wrong.  Hopefully, the administration will focus on what the federal government is supposed to be doing.  I hope that those on the left realize a few things: (1) we have a great system here that affords everyone the chance to change the direction by participating in the elections and (2) the power of diversity doesn't only mean having people of different races, religions, genders, etc. but also of different political views.  I hope people don't sink into depression over this as that state of mind is so dangerous and fraught with peril.
Acceptance – I hope we get here.  I think many on the right (not all) accepted President Obama as "their" president.  Probably even more so with his re-election in 2012.  While they might not agree with him and might have spoken and acted against him, as long as they did so within the laws of this country, that is the kind of freedom we afford our citizens.
So there are the six stages of grief as I apply them to our current situation.  They are generally applied to someone who has just experienced a great loss usually the death of a loved one.  So who died here?  GorT has that answer too:  the Democrat party.  As much as the GOP is in a state of change (to put it mildly) and implosion (to take an extreme view), the Democrat party is too.  Witness the battle between Sanders and Clinton during the primaries.  Or the varied rhetoric and actions of the sitting democrat leaders in Congress. Many have proffered Joe Biden's name as a contender for 2020, others heard: Clinton again, Sanders, Warren.  But others are looking to new blood in their party like Cory Booker or Amy Klobuchar.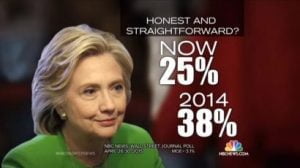 Those on the left are having a really hard time looking in the mirror and doing some serious objective thinking.  It's easy to try to blame Russia, fake news, sexism, etc. for the election results but maybe the simpler explanation is that they just had a really bad candidate.  Make no mistake: it is my opinion that if Joe Biden or Bernie Sanders was the candidate, Trump would have likely lost.  The country had enough of the Clintons and, in my opinion, the GOP primary showed that they didn't want any more of the Bushes either. The country was – and is – tired of politicians and wanted to give something else a try.  Obama was that to some degree and Trump definitely is "something else".
* GorT truly believes that a major contributing factor to Clinton's loss was the pundits and comedians continuous mocking of the GOP candidates and Trump in particular.