Gormogon Business Network – Issue 2018-01
In this issue we'll discuss two topics starting to make some rumblings in the business world.
Prediction: Amazon Will Buy Target in 2018
GorT is fully in on a prediction by Loup Ventures' Gene Munster. In a report from Loup Ventures, Gene explains:
Target is the ideal offline partner for Amazon for two reasons, shared demographic and manageable but comprehensive store count. As for the demographic, Target's focus on mom's is central to Amazon's approach to win wallet share. Amazon has, over the years, aggressively pursued mom's through promotions around Prime along with loading Prime Video with kid-friendly content. As for retail stores, Amazon's acquisition of Whole Foods 470 stores along with testing of the Amazon Go retail concept is evidence that Amazon see's the future of retail as a combination of mostly online and some offline.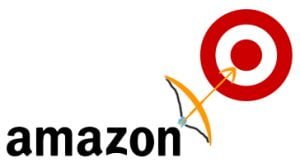 Aside from the complete botching of the use of the possessive, GorT agrees with the analysis. Amazon bought Whole Foods in 2017 and has a foray into a number of food-related ventures. They are starting with Amazon Fresh (grocery delivery) and GorT has earlier forecasted that they will attack the home meal kit market (think: BlueApron, HomeChef, etc.) utilizing their distribution infrastructure and optimize delivery from local Whole Foods stores. If Amazon acquires Target, it will blend the brick & mortar shopping with online and allow a number of additional possibilities beyond the Amazon Locker concept. For example, for those wanting to see and touch products there will be a store to enter. Again, Amazon can leverage its distribution network and, in fact, will probably enhance their optimization of it by using space at local Target stores to pre-position items in various cities. Don't be shocked either when Amazon starts applying in-store analysis of shoppers' patterns to their inventory. Amazon is all about the data. There are rumors about Amazon buying CVS, but I'm not as convinced of that one. The stores are smaller and don't afford as much tangential benefits as a Target does. GorT wagers that Amazon will develop or purchase (something like OptumRX) a mail-order like pharmaceutical arm. Again, remember: Amazon is in any and all of this for the underlying data – patterns of behavior, shopping, and usage.
Prediction: Tesla will have a sub-$30k by 2021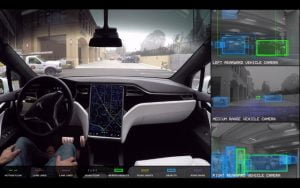 The growing electric and hybrid car market is going to get more competitive quickly. Many manufacturers are announcing new models with some impressive features. GorT* suspects Elon Musk's strategy is cut from the same cloth as Jeff Bezos' – it is all about the data. Think about it for a minute – Tesla has access to huge amounts of driving data collected voluntarily by Tesla owners out there driving around. Data about driving habits, home-to-work data, traffic information, imagery from the onboard cameras, etc. It is a treasure trove for anyone in the automotive industry – especially those looking forward to autonomous or semi-autonomous vehicles. GorT believes that Tesla will, through improvements in efficiency, manufacturing, and components or as a conscious decision to take a loss, develop and launch a sub-$30,000 car aimed at a more mainstream market than the luxury levels it currently occupies. And as a side prediction: Tesla will develop swappable batteries. This is the big drawback for most electric vehicles. It takes 3-10 minutes (depending on the speed of the gas pump) to refill a gasoline powered car. Tesla recharges are on the order of an hour. Once Tesla, or some other electric vehicle manufacturer closes that gap, the landscape of driving will change quickly. And the economy is going to take a hit as gas stations will start to fold – some turning into quick-stop convenience stores and recharge stations.
* – GorT is not a "car guy" but having been a passenger in a few Teslas, it is one of the few cars that he has on a short list for when he can afford it and it makes sense.