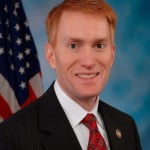 Long time readers will pick up on this immediately but our more causal readers might need a quick reminder: GorT thinks that Congress needs to following its statutory responsibility and pass a federal budget. Every year.
I've heard recent rumblings that GOP elements in the House are considering not bringing a budget measure forward this year. The argument goes something like this: the Ryan-Murray deal set the budget (technically the 302A number – the discretionary spending level) for two years. With the expiration of the "No Budget, No Pay" that was attached to a debt-limit extension, there is no direct impact to our representatives if they fail to pass a budget. Why should they raise the uncomfortable vote about a budget during an election year?
BECAUSE IT IS YOUR JOB. These are the same stupid arguments that the democrats have been using: we have a spending level approved, so we're fine. No. No, we're not. Appropriations and allocations need to be made. Not only does it follow the Constitutionally outlined role of Congress but it really shows whether these representatives really represent their districts and what they perceive their priorities are.
"Yes, there is still statutory responsibility to do a budget," Representative James Lankford (R-OK) said. "Now, if a budget is not done, it's true that a budget number is deemed…. That number is set. But the argument's not about the budget itself; the argument's really about a vision. How do we fix the long term deficit? You're not resolving that without a budget."
Thank you.