Masters of the Social Media?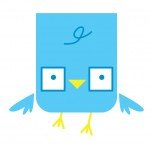 The Democrats have been lauded as being on top of their social media usage when compared to the Republicans. However, I will say that they generally have ended up opening doors for online mocking (one of our specialties) by poor choices – think: #Forward or #BettingOnAmerica or #QuestionsThatStumpObama. Well, now we have the newly minted Secretary of State, John Kerry who announced that he will be much more active on Twitter than his predecessor. In fact, he said that people will know that it is the Secretary of State himself when the tweet is signed with his initials: JK. Those who see the issue are snickering already. Those that don't might not realize that the current shorthand "JK" translates to "just kidding". Consider some of the recent State Department efforts had they been tweeted out by the new Secretary of State:
@StateDept Resetting our relationship with #Russia – JK
@StateDept Answering questions about the tragedy in #Benghazi – JK
@StateDept We're all confident for the Summer of Recovery 2013 – JK
You get the point. Mocking shall ensue.