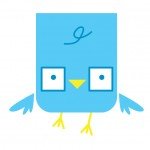 Apparently, the President is keeping in campaign mode and taking to social media this afternoon at 2pm ET to answer questions about "extending the middle class tax cuts". The White House will be using the #My2K hashtag which the Atlantic described as follows:
[the hashtag] that conservatives have already seized upon in a back-and-forth battle for messaging
and they opined:
Trying to mobilize your supporters through social media is all well and good, but the problem with any genuinely open town hall, is that anyone can invite themselves—even those who disagree with you and might be louder than your friends. (Plus, any reasonably popular hashtag moves much to fast for anyone to follow it or have an actual conversation on Twitter anyway.)
I'd encourage conservatives to ask away. Let me offer some genuine questions:
How come serious entitlement reform isn't on the table when over 70% of the FY13 federal revenue is locked up with these mandatory federal spending programs?
How exactly are you "reaching across the aisle" and working with both parties to come to a serious solution?
Why are democrats now in favor of tax cuts like these, even if only for those earning under $250,000 or $1 million, when they vehemently opposed them in 2001 and 2003 and to some degree in 2010?
How do you reconcile the dividend tax rising to as much as 43.4% with not hurting the middle class when dividend-paying companies are popular in 401k, pension, and other retirement and personal investment accounts for middle class families?
Why do I hear Talking Heads' "Burning Down the House" during this twitter-event?
Seriously. Join and ask.