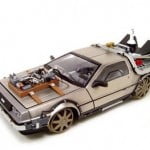 It's been a while since I've fired up the time machine and taken a trip, so I dusted it off and jumped back to early May 2012. Not so far back in our history that people should forget but with all the hullabaloo regarding the presidential campaign, maybe it wasn't as prominent in the media or in the forefront of our minds.
Why early May? The U.S. House of Representatives passed legislation to address the broad-brushed sequestration issue that came out of the 2011 agreement on the debt ceiling increase and a stab at addressing the continued growth and burden of entitlement programs on the federal budget. This wasn't odd in so much that the House conducts budget reconciliation as part of the federal budget process. Something the Democrats in Congress and the White House seem to ignore.
The first bill (the Sequester Replacement Act) replaces the sequestration activity for FY2013 and sets the cap on annual discretionary spending at $1.028 Trillion (for those who missed this post, this is the number the House Republicans are using for the "fiscal cliff" negotiations while the Senate is using $1.047 Trillion as the ceiling).
The second bill, the Sequester Replacement Reconciliation Act (which must go into effect before the first) has entitlement savings proposals submitted by six separate House committees as directed by the budget resolution that replaces the sequestration cuts scheduled to take place at the end of the year.
Reconciliation is not a new exercise within Congress. It was used a number of times in the 1990s and again in 2005 for the Deficit Reduction Act that enabled $39 Billion in savings over five years. The Democrats used it in 2010 to pass Obamacare and the government intervention into the college loan system.
So when all the jockeying for who did what or who is taking this issue seriously, the House, led by the GOP, has actually passed legislation towards addressing this issue. The Democrats in the other chamber and President Obama have largely ignored this. It's time the GOP started pointing this out more publicly.