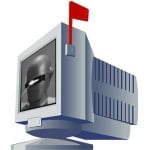 The Island Dweller writes in with the following theory about Benghazi:
Your gleaming magnificence:

I am curious about something else that has been reported in the media, and no one seems to have explored it in depth. Ambassador Stevens and two others were precariously esconced in the safe room within the consulate in Benghazi on the night of September 11. At least once during that episode, Libyan extremists penetrating the consulate were literally outside the locked gate to the safe room, yet failed to dynamite or otherwise demolish the gate and attempt to force entry to the room, or use explosives or gunfire in the area they must have at least suspected housed the Americans. According to one news source, the Libyans left the safe room and proceeded to pour diesel fuel around the building (but not inside it), set it alight and leave.

Later we heard about the Ambassador being found inside the consulate by Libyans. Somehow, the Libyans who found him had magically been transformed from attackers to pro-American bystanders who somehow forced away or otherwise eluded the extremists and gained access to the consular compound. These were the people who allegedly attempted CPR on him, then transported him to a clinic where he subsequently expired.

This sounds to me like a botched attempt to kidnap the Ambassador. None of the Americans died from small arms fire (sounds like someone was trying to avoid harming them). Burning diesel fuel is enormously smoky and would help force someone out of the building who was hiding there. The Americans in the safe room were at the complete mercy of the invading Libyans, yet no attempt was made to harm them when the Libyans were inside. Those who found Amb Stevens were concerned he wasn't breathing; my guess is they were concerned their hostage might die, therefore he must be revived. Please recall there was a lot of talk in Libya and Egypt by AQIM and the Muslim Brotherhood about wanting the "Blind Shiek" released from US military custody. What better way to do this than to swap him for an American ambassador (who was seized on September 11, no less)? Deaths at the "safe house" were caused by mortar and RPG fire, the Libyans didn't believe the Ambassador was there, so it was a "free fire" zone.

Island Dweller continues to muse.
While that is an interesting theory, I tend to subscribe to the KISS (Keep It Simple Stupid) theory. I think the attack was a pre-planned assault timed to take place on September 11th which was enabled through poor planning and execution by the United States, a weak and ineffective foreign policy in that region, and further compounded by the bureaucratic inefficiencies of the federal government.