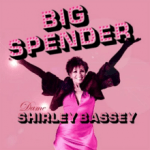 A friend on Facebook posted a link and comment on how people shouldn't forget that Obama is the "smallest government spender" when it comes to the federal government. After debunking it with a few facts, the post was removed. Interesting.
For those who still want to try to believe this, let me outline a few of the facts:
Most of a President's first year is overseeing the executive branch that is using a budget from the previous administration. Many on the left will characterize it as Obama inheriting President Bush's budget. While it is true that Bush signed the budget, the budget is a creation of the Congress. If one looks at the budget proposal that Bush sent to Congress in February 2008, it called for a 3% increase in federal spending. The result of the federal budget process – after it made it through the democrat-controlled House and Senate pushed forward a budget that called for a 17.9% increase in federal spending. After a budget is passed, appropriation bills are allocated and the democrat congress only passed 3 of the 12 appropriation bills (which President Bush signed) and President Obama signed the remaining 9 after they passed in 2009.
President Obama pushed for a supplementary spending bill for FY2009 to the tune of $410B.
The debt grew from somewhere in the neighborhood of $4-5T (depending on who you ask and when you count it as the end of one administration and the start of the other) to presently over $16T. There is no way that the "smallest federal spender" can have a $12T effect on the debt without having significant spending problems.
President Obama's last two federal budget proposals hit the floor of the Congress with a thud, both receiving ZERO votes. Not even one from his own party.
The article cited by my friend qualifies the "smallest government spender" as the President in office when the federal budget's annualized growth is the smallest. However, he is presiding over a federal government that has the largest federal budget ever and the largest federal debt ever. When faced with the facts, it might be understandable why someone wouldn't want to champion such false notions.