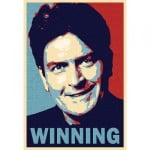 Amy Payne over at the Heritage Foundation penned a post today that breaks down how well the President's "plan" has worked. According to the latest Obama campaign ad featuring former President Bill Clinton, President Obama's plan is working and needs to continue because it worked under Clinton.
Whoa, is anyone else's mind spinning?
First, Ms. Payne's piece. She briefly examines three areas that are the top struggles reported by small businesses in a National Federation of Independent Business study: taxation, regulation, and poor sales. Go read it. A few highlights:
Ernst & Young estimates that President Obama's tax hike would kill about 710,000 jobs and cause real wages to drop
In his first three years, 106 new regulations were added costing more than $46B per year in new costs for Americans
Struggling sales (remember how all of us need to start buying more to help the economy but we're going to get more taxes) are being driven by the higher unemployment and higher fuel costs
Great. While some out there have welcomed their new incompetent overlord*, I think the rest of us are ready for some real hope and change. Maybe President Obama is all hopped up on the Tiger's Blood with Charlie Sheen and hanging out at the Anger Management after parties.
* – the only overlords worth welcoming are us, of course and zombies. Just don't eat the bath salts.