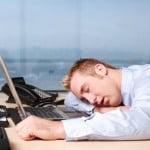 Let me start by presenting two facts:
1. President Obama showcased one of the federally funded job training programs that he supports. The federal government funds these programs with $18B per year. At Lorain County Community College in Ohio, the President said, "Ninety percent of people who graduate from this program have a job three months later — 90 percent."
2. A 2011 GAO report found since 2004, only five of the 47 job training programs have bothered to find out if participants ever secured a job, leading the GAO to conclude, "Little is known about the effectiveness of most programs."
Ponder those two facts for a moment. Sure there is the possibility that President Obama touted one of the five – out of 47 – programs. But there's more issues under the surface here:
The study found a complicated system of overlapping federal programs complete with waste, fraud and excessive overhead including:
Some job training participants spent their days sitting on a bus.
Some were trained for jobs that didn't exist.
Others were paid to sit through educational sessions about jobs they already had.
High school students were knowingly exposed to the cancer-causing agent asbestos as part of a job training program.
Funds were misspent to pay a contractor for ghost employees and to purchase video games.
Job training administrators spent federal funds on extravagant meals and bonuses for themselves.
In one state, workforce agency employees took more than 100 gambling trips to casinos mostly during work hours.
Between the waste that is the American Recovery & Reinvestment Act – also know as the giant pork-filled stimulus bill – and federal waste like this, the republicans should have some great fodder against Obama.