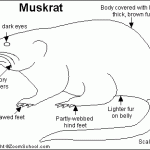 Sheesh, what a year already.
So many voters have that sinking feeling about the election. Seriously, they ask, is this the best we can do? Is this the best we got? Do we have to hold our noses when we pull that lever?
And some folks are asking if maybe it wouldn't hurt to vote for the other party, as bad as those bastards are.
Seriously, what the hell happened to America? These voters shake their heads, wondering how it all came down to this. The opposition and all their campaign money will crush us. Sure enough, you can bet they're going to pull out all the stops, even though all they have to do is simply point out what a non-moderate doofus he really is.
And the Republicans have things almost as bad.