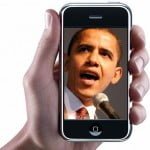 #ILikeObamacare
#DinnerwithBarack
#ObamaCaresAboutMe
#gen44
These are twitter hashtags created by various and sundry tendrils of those who wish to re-elect President Obama.
These hashtags, and many before them were contrived attempts to drive the conversation on twitter. Fortunately, the conservative twittersphere has been #hashtaghijack(ing) them and openly mocking the attempt to #tweetthevote in favor of the President.
While President Obama was the first candidate to tap into the grassroots power of the internet, this recent foray into the twittersphere has been an #epicfail.
Successful hashtags are simple identifiers, such as #OWS and #tcot, occasionally a cry to battle such as #VetthePrez or #40dollars. Alternatively humorous threads that break the up the typical conversation with indulgences in juvenile sillyness, are the most successful short term hashtags, like #CelebrityDrinks, which is trending today.
In otherwords, In 2007-8 Obama was a successful internet campaigner, tapping into email and texting for a legion of small dollar donations and getting the message out.
In 2012, the Obama campaign #hashtagblitz more comes across as your middle aged dad trying to be hip.
Thank you for playing…