HR 4646: Not a Hoax, But Relax, Seniors!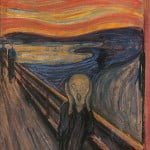 The Czar took the Цесаревич for a damn nice flat top haircut today. While the Czar thundered in a rage whilst sitting in the chair, his barber asked him if he heard about HR 4646, presently in committee. Though quite a bit younger than the Czar, his barber is considerably elderly, and this bill has his fellow seniors quite worried. They are all emailing each other about it.
The bill, his barber explained, will put a 1% tax on all banking transactions. Put a thousand dollars into the bank, the Feds get $10 of your money. Take $100 out to pay your bills, and a buck goes to the government. Imagine, the barber said, what this will do to your senions on a fixed income. "No hoax," the barber added, "The bill was reviewed by Snopes.com, and it's true!"
The Czar is happy to report the bill is not true. Sure, it existed—in 2010 as a proposed replacement for the entire income tax system. It never made it out of committee. Relax, seniors: HR 4646 is done and gone.