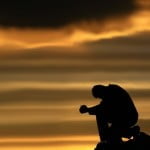 Manny Deavers of Wellman, Wyoming, is now into his first evening of Occupy State Road 259N.
He wants us to know that he is one of the 99%.
Mom brought him a blanket about 90 minutes later. Right now, his biggest wish is to get some of her hot chocolate, where she uses the little marshmallows.
Other than that, he's good. Just a little tired of standing.