Are You Freakin' Kidding Me?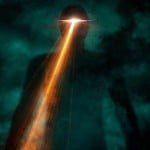 Ok, GorT has about had it with the Occupy Wall Street fascination. Let me break it down:
1. Turn on almost any news station (CNN, Fox, local affiliates, etc.) and watch an interview with these clowns. Once you get past the anarchists, drug addicts and general ne'er-do-well layabouts, you get to a small subset that actually think they have a message. GorT's office has a flat screen in the reception area and on the way out, your time traveling tin can paused and took in one such report on CNN. The brief interview ended with the interviewee beginning a chant that the companies should start hiring. Brilliant! Absolutely – ok, all companies, especially those on Wall Street should just start hiring. The unions do it – there are UAW workers that are getting paid to do nothing or essentially nothing and that's going well so why not do that in all industries? The $69/hour average (as of 2008) for American auto workers is really competitive, right? All sarcasm aside, what do these protesters think companies are doing? Do they think that companies are seriously not hiring to spite them? A company hires when there is the demand for the work and a gap in capabilities (either in skills or in raw number of resources) to address the demand. This is why one should always strive to keep abreast of the changing landscape in one's profession so your skills remain current or foreward-looking. When the most rational of the OWS protesters are thinking this way, it really boils down to the fact that they just will never get it.
2. These cities with the OWS protests are largely dropping the ball. While everyone has the right to assemble (and in this case, to do so to protest), there are limits that should be applied for the safety, health and general standard of living for those living and working around the area of the protest. Storming the Smithsonian Air & Space Museum on the National Mall doesn't advance one's cause. It interferes with the local tourism commerce and, in effect, hurts jobs and the economy of the area. The OWS protesters, in this case, did more to damage the economy and local jobs than to help it. This is a continuation of my previous point, where their shortsightedness and myopic view of the world (basically, what has the government done for me today?) is nothing to be championed, romanticized or embraced.
3. I've seen the start of some news outlets pick up on the comparison that the Tea Party rallies did not require police in riot gear to work on clearing them out, did not shut down public accessible offices and museums, did not engage in lewd, offensive, and criminal behaviors in public, and were generally clean (and cleaned up afterward) whereas the OWS protests are the opposite. Clearly, it was a genius move by various Democrats to align themselves with this. The general public should remember this and I'm sure the GOP will incorporate this as the 2012 campaign unfolds.
4. In the end, you are responsible for yourself. What are these slackers doing about getting a job or bettering themselves? It's October – are the students in the crowd blowing off classes? are they not even in college? Are they not pounding the street looking for a job? I know it may be hard when it's so enticing to defecate on police cars and participate in lewd acts in public but the last time I checked, those aren't paying jobs.
5. There are bigger issues at hand. Hello? Did anyone hear about the Iran-sponsored attempt to assassinate a foreign dignitary on American soil?