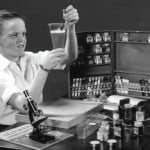 I enjoyed the Czar's post on reading but I figured I'd chime in with a missing element: there are generally three "modes" of reading – for instruction, for education and for enjoyment. The problem is that each require a different approach and these aren't differentiated in schools. In fact, studies have shown that with more formal education, our ability to read for instruction, in general, diminishes.
Reading for Instruction – imagine you have to unbox and set up your new Blu-Ray DVD player. Reading the manual (insert joke about "real men don't read manuals", "RTFM", etc) is reading for instruction. Do step 1. Read step 2. Do step 2. Lather, rinse, repeat. Kids are great at this (when focused) as they've been trained to follow directions – they will read an instruction and then do it. Adults tend to either read the entire manual and then can't remember what step 1 is, then they get frustrated and toss the device out the window cursing or they ignore the manual and try battling thru it.
Reading for enjoyment – simply put this is faster reading for nothing else that distraction. Generally one will skim and get the general sense of the paragraph or dialog. The reader isn't getting every nuance and the reader's imagination fills in the gaps almost seamlessly.
Reading for education – largely schoolwork (minus some of the reading for Literature classes). This is in depth reading for serious comprehension. There are different approaches to this mode – one can go in with certain keywords to help drill in on the specifics, one can break down the content in an outline or other note format or one can build up elements into larger concepts. It varies by the reader and possibly the subject and nature of the reason for the reading assignment.
When was the last time any teacher taught you how to do one type versus the other? Ever remember being taught how to read for instruction? Is that VCR still blinking 12:00 in your basement?
The education system in the country has done little to nothing to fundamentally change how subjects are taught in school. About the best thing I've seen recently (replicant GorT 1, a high school freshman this fall) is the change of the typical teaching order of the sciences (Biology, Chemistry, Physics) to one based on the interdependencies of the sciences (Physics, Chemistry, Biology). The previous order was alphabetical. Seriously. It would be even more interesting if these were broken up as there are more interdependencies that could cycle back around.