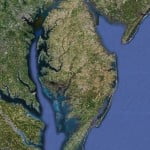 Nope, not to trek the Scottish Highlands, a la Brigadoon, but for his annual pilgrimage to the greater Delmarva Peninsula.
Blogging may be lighter than usual, or it may be heavier than usual, or it may be usual than usual. There's no telling when 'Puter is in the throes of blue crabs and sweet corn.
But know this, o ye faithful Gormogon readers, 'Puter has plenty of Brawny ("with Thirsty O's for Brawny messes") and grocery bags for the trip. They're the traveler's friends! And, gentle as a newborn lamb.