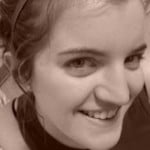 No less a celebrity than one Emily Grace has "graced" us with an email. You all know her: she is one of our biggest promoters, particularly on Twitter, where she has personally linked us to several thousand followers (until 'Puter scared them away). MLE-G says:
Dear Czar (and Dr. J),

I've always been confused about why American Jews consistently vote for Democrats who are notably weaker in their support of Israel than Republicans (Or who blatantly favor Palestinian "interests"). Then I asked a Jew why she and her family voted for Dems. Her answer was that American Jews believe that when push comes to shove the United States will abandon Israel no matter who is in the Oval Office. So in an attempt to cut their losses they vote for Democrats because at least they'll get a domestic policy they can stomach.

I could write for about 5 more paragraphs about "on one hand this" and "on the other hand that," but I'm pretty sunburned and you'll make a better point out of it than I will. Anyway, in the end it seemed pretty cynical to me.

Yours faithfully,
Great Grace
This has long been a mystery to the Czar, as well. The African-American community ostensibly gets a "hand out" from the Democratic party, or so they think, but the Jewish-American community gets באָפּקעס from them.
The Czar answered this one before, but in short, Jewish-Americans were strongly Republican from the Lincoln presidency up until Roosevelt's declaration of war on Germany: the suddenly anti-Nazi FDR won their loyalty, and the Truman push for Israeli statehood is still remembered as a serious act of pro-Jewish intent by the Democrats.
Your Volgi points out that the situation is in fact way more complex than this, and effectively predicts that one or two elections here and there to the contrary, they will stay with the Democrats. He asks a better question: with so many Jews voting for Democrats, why do so many Democrats continue to take such strong anti-Israel positions? The Czar supposes that it clearly doesn't matter to the Democrats, since they can get those Jewish votes anyway, plus the anti-Israel votes. You can, evidently, have the cake and eat it, too.
You would think that Jewish-Americans would portray themselves as fickle to politicians, and actually act like a major swing voting bloc. If they did, by God, both parties would climb over each other with concessions toward Israel. In fact, African-Americans ought to be doing the same thing with their special interests: you want my vote? Come and get it! Both American Jews and Blacks could well capitalize off both parties every two years. Hispanics could do the same.
The Democrats bought themselves a couple generations of loyalty for less work than that.