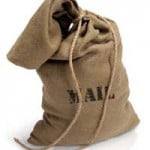 BG writes in to ask Dr. J:
Your Czariness –

You write, "The Czar is curious that members of San Francisco lefty lefts think that surgical and safe removal of the foreskin is detrimental to the child, but that cutting out the rest of the baby before birth is perfectly acceptable. Hey, maybe if this law passes, all the abortion clinics in the Bay Area should be shut down because of it?"

I don't think that should be a problem, except for those abortion clinics which kill the fetus by cutting off its foreskin. Fortunately, the preferred method of killing a fetus possessing a foreskin is to jam an icepick into its skull. So it's all good.

Liberals see nothing inconsistent in defending this kind of nonsense. She who must not be named – oh, what the heck, her name is Ann Coulter – once wrote that liberals want a woman to have the right to kill the child a rapist put into her, but not to carry a gun that she could have used to kill the rapist.* We can now modify that to read, liberals want her to be allowed to kill her rapist's baby, but not circumcise it or carry a gun to prevent its creation in the first place.

Every time I try to point up this kind of insanity to a liberal, they try to change the subject to something like why I hate women.

—BG

* I can't find the quote on the web, so it may be apocryphal. But if Coulter didn't say it, she should have.
And the good doctor replies:
Dear BG of the Castle G:

As Dr. J. has said in the past. Liberals cannot be reasoned with. There is two things that drive them.

First and foremost they think of their own material and sensual pleasures. The liberal elite are wealthy, like nice things, and like feeling good (through food, drink, sex, and perhaps more elicit activities). They also feel that there should not be consequences for feeling good. Pregnant? Kill the baby. Cheat on the wife with a hooker? Who cares, I shouldn't have to resign my post. Hate on President Bush during a concert overseas? You should still buy my damned records.

Second, they like telling other how to live their lives. Remember the bumper sticker, "live simply so that others can simply live?" They believe that you should live simply while they simply LIVE IT UP. Look at Al Gore's ungreen lifestyle. They do this to deal with their guilt about doing things that they know mommy and daddy would disapprove of. Others can live as I say they should so I don't have to live as I say they should. The circumcision issue relates to that. Don't cut your son's foreskin off because sex won't feel as good for him. The liberal is mad because his foreskin was cut so his uncut pals feel better knocking boots than he does.

Who cares about the disease protective upsides (HIV is a mixed bag because gay men probably catch HIV differently than straight men do), or other people's primitive religious beliefs because we, the Liberal Elite (TM) are smarter than them.

Best,
Dr. J.