Let Me Be Clear, I Have Always Liked Capital Punishment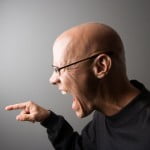 President Obama's exact words about Usâma bin-Lâdin on 60 Minutes: "And I think that anyone who would question that the perpetrator of mass murder on American soil didn't deserve what he got needs to have their head examined."
So the President supports capital punisment now?
Even so, the Czar actually agrees with our President: liberals need to have their heads examined. But by the Mandarin.