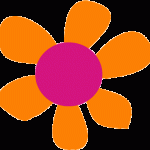 Hey everybody!!! I'm back! It's' me, Medea Mainstream, and the Czar asked me to rite about a news story from the news.
So today I am writing about senator Enzine and how he got fired from the goverment. He robbed a bank orsomething (no body really knows for sure) and got fired.
So like now they have to get a new senator for the US of A and they want to put in a guy named Heller. You remember him: he is the guy who sued the supreme court because they pulled a gun on him at an airport or something.
Enzine is the guy who beat up Harry Reed, who used to be the senator. Now Harry is this weird guy who walks around Washington trying to get back to his house in Nevada but like he is so old he doesnt know how to get there.
I hope I never get old. Bye till next time!!!!!