Why Videogames Lean Conservative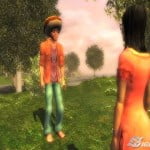 Volgi,
The Czar is not terribly surprised by your mentioning that most popular video games have a conservative theme underlying it. The Czar would indeed nominate the entire Halo franchise under this aegis.
(The Czar knows that some liberal goofs think the bad guys in the Halo series represent conservatives because liberals do not actually understand that conservatives are not, in fact, mindless theocratic monsters looking to overpower everything and destroy all life through this religious ignorance (this is an argument we have actually read: that Halo is a pro-liberal franchise). Indeed, you have a largely American-led military force drawing a line against what is an allegory for the Taliban and, especially if you study the backstory for Halo: Reach, also dealing with neo-leftist radicals looking to disrupt society through terror—which enabled the bad guys to attack easily.)
The Czar posits that the popularity of conservative video game themes is because conservative behavior is consistent, predictable, and reward-based; as a result, it is easy for software to model in a realistic way.
Imagine if you will a liberal-based game.
Your character is about to level up, but suddenly the powers are transferred to a background character because they fit an indentity group that your character, as a white male, did not. No matter: the bad guy is there and you draw your weapon and take aim—except your weapon has no ammunition because it was confiscated between levels. Fine: you run forward and defeat the level boss with your fists.
But you lose points, because it turns out that the evil level boss was not bad through his own fault, but because we failed to understand his feelings. Naturally, you would have lost those points anyway, because every time you accomplish a task worth 5,000 points, you only get about 1500 points. The remainder go to other players who are not doing as well as you and need a helping hand.
Well, there is a new bad guy to face. Except, having learned your lesson, you know you should not fight him because that would oppress him. So you turn tail and race your character away from danger. You tear through a rocky hillside, dodging in and out of trees…and find yourself transported to a beachfront with shrubs planted alongside. Yes, this is because we changed the rules halfway through. You should not expect any consistency between scenes.
And now your level boss is shooting at you, and you lose points because you are not shooting back! Yeah, we know we penalized you for fighting back last time, but you did it first by launching the game in the first place. This is all your fault. Shoot back!
And you shoot back and kill the level boss. Immediately, you are deducted 6,000 points for doing so. What? You told me shoot back. No, the game AI reports back in a dialog box, we never said that. We never told you to shoot back. You might have thought so, but that's old thinking.
Wait, this is unfair, you think. But the game reports that the time for talk is over. The science is settled. You need to fight back! But shoot the good guys. Bad = good. Unless we change it. Suddenly.
This is why conservative-themed games sell better, Volgi.